Juneteenth Program Records, 1989-1998
Object Details
Scope and Contents

This collection consists of the records of Anacostia Community Museum's Juneteenth program held by the museum from 1989-1999. The material consists primarily of event programs, photographs, and audiovisual recordings of the various celebrations held on the grounds of the museum. video and audio recordings of the program events.
Biographical / Historical

Juneteenth is the celebration of the emancipation of Texas slaves, who were formally notified of their freedom on June 19, 1865. Although Congress abolished slavery in the District of Columbia in April and the territories in June of 1862, it took over two years for the news to reach Texas. The celebration of freedom demonstrates the richness of African American culture and a strong spirit of community. Since 1865, Juneteenth has been celebrated in communities throughout the country with a variety of activities, including picnics, parades, music, speeches, dancing, rodeos and baseball. In 1989, the Anacostia Museum began hosting a Juneteenth celebration, which typically included speeches, musical and dance performances, children's activities, and arts and crafts demonstrations.
Date

1989-1998
Extent

936 Photographs (1 Binder, 35mm slides, negatives, and photographic prints.)
0.5 Linear feet
10 Video recordings (VHS, 1/2" )
1 Sound recording (audio cassette)
Citation

Juneteenth Program Records, 1989-1998, Anacostia Community Museum Archives, Smithsonian Institution.
Type

Collection descriptions
Archival materials
Photographs
Video recordings
Sound recordings
Slides (photographs)
Topic

Juneteenth
Public Programs
Celebrations
Sound recordings
Place

Anacostia (Washington, D.C.)
Identifier

ACMA.01-007.13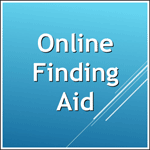 There are restrictions for re-using this image. For more information, visit the Smithsonian's
Terms of Use
page .