Asian American Foodways Project Records
Object Details
Scope and Contents

The records of the Asian American Foodways Project encompass hundreds of photographs, some 40 audio interviews, and 2.05 linear feet and 27.4 GB of field-collected materials including recipes and cookbooks, restaurant menus, supermarket flyers, and other ephemera. The bulk of the material dates from 2020 to 2022, with some photographs and ephemera dating to the late 2010s. The collection was developed in close consultation with the project's community-based scholars. The series are arranged according to types of businesses or organizations (e.g. eating & dining) or types of activities (e.g. festivals & events), and reflect a desire to convey the curatorial underpinnings of the project while also facilitating public access and understanding. Subseries correspond to specific individuals, organizations, places, or events. All photographs and interviews were described or captioned by the scholars. Materials documenting neighborhoods with Asian American businesses include photographs of urban landscapes and food businesses, from individually-owned institutions to franchises of popular chains from East Asia. Photographs also depict food products for sale in markets and shopping centers. Asian American producers and distributors are documented with photographs and interviews that provide insights on farming, supply chains, kitchen equipment, cottage food producers, catering and meal delivery services. Asian American supermarkets and convenience stores are documented with photographs, interviews, and supermarket flyers. The materials document both Asian- or ethnic-focused markets and small stores in neighborhoods with a smaller Asian presence. The eating and dining series consists of photographs, interviews and menus that document Asian American food services including new and legacy restaurants; take-out or carry-out businesses; and food delivery services. Menus provide a record of local tastes, culinary offerings, imagery, and prices, as well as insight into business models and locations. Festivals and events held in the Washington, DC region are documented with photographs, interviews, short videos, and programs or flyers. These include community festivals, sponsored events that promote Asian American food and culinary traditions, and public celebrations of significant Asian American holidays such as Lunar New Year and Mid-Autumn Festival. The work of Korean American artists is documented via photographs and interviews. Another series focuses on recipes and cookbooks developed, compiled, transcribed or commemorated by Asian American home cooks. Materials include photographs, interviews, recipes and cookbooks. Project files contain background research, planning documents, internal and external correspondence, reports, newspaper articles, and working photos of the community curators.
Historical

The Asian American Foodways Project was developed by the Anacostia Community Museum's Collections & Research department in collaboration with food scholars Jung Min (Kevin) Kim and Anh Hong Duong, who acted as community curators. The project launched in August 2020 and continued until December 2022, with the goal to document Asian American culinary traditions, food businesses and foodways that are a mainstay of the Washington, DC metropolitan area's food landscape. The project focused specifically on the local Chinese American, Korean American and Vietnamese American communities, and happened in parallel with the development of the museum's exhibition Food for the People: Eating and Activism in Greater Washington (April 17, 2021-September 17, 2022). Topics addressed in the project include Asian American contributions to the food landscape in the DC-Maryland-Virginia (DMV) region, from farming and food production to supermarkets and other points of sale, as well as food preparation and dining, including restaurants, cafes, catering and take-out. A range of businesses are documented, and a theme that emerges is urban development and demographic change, with providers opening or relocating in neighborhoods with large Asian American populations, or adapting and diversifying offerings to cater to a broader clientele. Documentation covers public spaces and businesses in traditionally Asian American enclaves such as Wheaton, Maryland; Annandale, Virginia; the Chinatown neighborhood of Washington, DC; Union Market in Washington, DC; and the Eden Center shopping complex in Falls Church, Virginia. Another topic is the way food touches on the everyday lives of Asian Americans in the Washington, DC region. Collecting was guided by themes including tradition, exchange, innovation, hybridity, resistance, resilience, and social justice. The collection documents ways in which local Chinese American, Korean American and Vietnamese American communities have preserved and/or adapted dishes, recipes, and practices. An area of focus is the range of ingredients sold in ethnic markets and supermarkets, specialty products available from small businesses, and seasonal and holiday foods produced or sold locally. Local Asian American cuisine is documented in restaurant menus, photographs, and interviews with food business owners from restaurateurs to take-out and food-delivery operators. The role of food and meals in facilitating social and cultural connections among Chinese American, Korean American and Vietnamese American communities is documented. Some legacy dining institutions double as popular meeting spots for civic and social groups, and church cookbooks share the congregation's recipes. Documentation also covers the celebration of traditional holidays such as Lunar New Year and Mid-Autumn Festival, when many Asian American businesses increase sales of traditional foods, and Asian American communities gather and celebrate their common heritage. Also documented are several Korean American artists whose work connects to food and foodways. The project enabled community-informed documentation of Asian American food traditions and foodways. Museum staff worked closely with food scholars Jung Min (Kevin) Kim (Korean American) and Anh Hong Duong (Vietnamese American) to develop collecting priorities, identify content, and describe collected materials. The scholars leaned on their academic expertise and intimate knowledge of the cultures and communities involved. They led outreach and communication with individuals, businesses and organizations, identified and acquired relevant photographs and materials, conducted interviews, and in collaboration with museum staff, developed rich descriptions of the materials. The project was affected by the COVID 19 pandemic, which curtailed opportunities for in-person engagement, cancelled cultural events, and caused some businesses to pivot, downsize or close. The pandemic was also associated with a rise in anti-Asian rhetoric and violence nationwide, which influenced this project and its participants. The project team, including Jung Min (Kevin) Kim, Anh Hong Duong, and the museum's collections manager Miriam Doutriaux, expresses its gratitude to the many people who contributed to making this project a success—prime among them, the participants who generously shared their time, knowledge and insights, and consented to their activities and businesses being documented. The museum's archivist, Jennifer Morris, contributed significantly to shaping, arranging, and describing the collection, and registrar Grant Czubinski facilitated acquisitions. Curator Samir Meghelli served as an advisor on the project and archivist Christina Meninger supported cataloguing.
Date

2020-2022
Extent

27.4 Gigabytes
2.05 Linear feet (2 boxes)
Rights

Collection items available for reproduction, but the Archives makes no guarantees concerning copyright restrictions. Other intellectual property rights may apply. Archives cost-recovery and use fees may apply when requesting reproductions.
Citation

Asian American Foodways Project Records, Anacostia Community Museum, Smithsonian Institution.
Type

Collection descriptions
Archival materials
Gigabytes
Digital photographs
Advertising fliers
Oral histories (document genres)
Topic

Asian Americans
foodways
Asian American newspapers
Culture

Korean Americans
Chinese Americans
Vietnamese Americans
Identifier

ACMA.01-007.22
There are restrictions for re-using this image. For more information, visit the Smithsonian's
Terms of Use
page .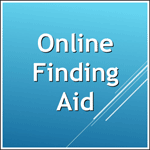 There are restrictions for re-using this image. For more information, visit the Smithsonian's
Terms of Use
page .