Black Mosaic: Community, Race, and Ethnicity among Black Immigrants in Washington, D. C. Exhibition Records
Object Details
Scope and Contents

The records of the Black Mosaic exhibition presented by the Anacostia Community Museum measure 21.6 cubic feet and date from 1942 to 1998, with the bulk of material dating from 1990 to 1995. The records include administrative records, publications, research files, floor plans, exhibit text drafts, oral history transcripts, and project files for programs coordinated for or tangentially with the Black Mosaic Exhibit. Administrative records include advisory board member lists, meeting minutes, agendas, grant proposals, project reports and assessments, correspondence, training material for museum volunteers and docents, and assorted notes. Publications within the series directly relate to the Black Mosaic Exhibit and the Anacostia Community Museum. Correspondence includes both internal correspondence and those with local community members. Writings and notes were previously scattered throughout the collection have been collocated within the Administrative Records series, and a majority are undated. The notes cover topics ranging from administrative activities to exhibit and research planning. Included are printed documents, scrap paper, and spiral-bound notebooks. The research files contain background information about numerous immigrant communities within Washington D.C. The community research files were originally organized by country, continent, or region of origin, and then later by subjects that coordinated with the exhibit's designated themes. This organization method has largely been maintained. Research files include scholarly articles, news clippings, event programs, compiled bibliographies, and material related to the study of museology. The exhibit files include floor plan layouts, photocopies of images, interview transcripts, exhibit literature, and extensive exhibit text drafts. Drafts of the exhibit's text include notes throughout multiple editing stages. Additionally, copies of flip books for different thematic sections of the Black Mosaic exhibit are included and are organized alphabetically by title. Other exhibit literature present is primarily in English with one French copy present. The project files include training material for collecting oral histories and documenting community folklife, conference records, event records, and records pertaining to related projects at the Anacostia Community Museum. Concurrent projects supporting the exhibit include the Black Mosaic community newsletter and an educational curriculum project. Additional project records that thematically overlap with the Black Mosaic exhibit but extend beyond the timeframe of the formal exhibit are present also.
Historical Note

The exhibit Black Mosaic: Community, Race, and Ethnicity among Black Immigrants in Washington, D.C. was curated by the Anacostia Community Museum's supervisory curator Portia James, and was open at the Anacostia Community Museum from August 1994 to August 1995. The exhibition explored the immigration of people of African descent from South America, Central America, and the Caribbean to the Washington Metropolitan Area. Topics addressed in the exhibition include migration, situations faced by Black immigrants, the maintenance of relationships with places of origin, community events and cultural performances, public and private expressions of culture, commodification of culture for economic support, and the expression of multiple identities. Some intentions of the exhibit were to provide forums for discussing culture and identity, provide resources for people learning about communities in the Washington Metro area, and to be a model to other museums and cultural institutions for understanding and interpreting similar immigration and settlement patterns. The exhibit was designed to be experienced with broader cultural concepts being introduced towards the external part of the exhibit, while personal stories could be experienced further in. Over 100 oral history interviews featured prominently in the exhibit where interviewed individuals explained their immigration experience and how they've adapted to life in the area. The exhibit also included mounted photographs, artifacts, music, and conversations. Artifacts included passport photos, tickets, family photographs, and letters. The exhibit's text displayed in three languages: English, Spanish, and Haitian Creole. There were additional exhibition guides provided in Brazilian Portuguese, French, and the Ghanaian languages of Ga, Twi, Akan, and Ewe. Coupled with the exhibit, the museum coordinated an extensive series of programs to engage various communities in the exploration of issues and traditions. These programs included creating newsletters and a photograph exhibit to keep the community up to date about the progression of the exhibit, working with performance groups, creating multi-institutional partnerships in order to develop more effective methods of collecting oral histories, and collaborating and modeling for the CFPCS African Immigrant Communities project.
Date

1942-1998
Extent

21.6 Cubic feet (consisting of 17 cartons, 2 oversized boxes.)
Provenance

Records of Black Mosaic: Community, Race, and Ethnicity Among Black Immigrants in Washington, D.C. Exhibition were created by the Anacostia Community Museum.
Rights

Collection items available for reproduction, but the Archives makes no guarantees concerning copyright restrictions. Other intellectual property rights may apply. Archives cost-recovery and use fees may apply when requesting reproductions.
Citation

Black Mosaic: Community, Race, and Ethnicity among Black Immigrants in Washington, D. C. Exhibition Records, Anacostia Community Museum Archives, Smithsonian Institution.
Type

Collection descriptions
Archival materials
Transcripts
Color slides
Exhibition records
Exhibit scripts
Contact sheets
Photographic prints
Correspondence
Topic

Immigrants -- United States -- Exhibitions
Museum exhibits
Place

Washington Metropolitan Area
Identifier

ACMA.03-027
There are restrictions for re-using this image. For more information, visit the Smithsonian's
Terms of Use
page .
International media Interoperability Framework
IIIF provides researchers rich metadata and media viewing options for comparison of works across cultural heritage collections. Visit the IIIF page to learn more.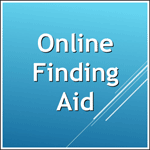 There are restrictions for re-using this image. For more information, visit the Smithsonian's
Terms of Use
page .