All the Stories Are True: African American Writers Speak exhibition records
Object Details
Scope and Contents

Audiovisual materials created for an exhibition on the rich tradition of African American storytelling, which is celebrated through videotaped interviews with professional writers telling compelling stories drawn from their own experiences and revealing how the world in which they live impacts their writing. A portion of the exhibition is devoted to African American children's literature and original art used in books for young readers. The exhibition showcases some of the most engaging writers on the scene today. They are Haitian-born novelist Edwidge Danticat whose current best seller, The Dew Breaker, explores the complex lives and conflicts of her native country. Other featured writers include: science fiction writers Samuel R. Delany and Octavia E. Butler; Valerie Boyd, author of the award-winning biography of Zora Neale Hurston; Washington poet Kenny Carroll; Charles Johnson, winner of the National Book Award for his novel Middle Passage; and Walter Dean Myers, who has built a sub-specialty in literature for children and young adults.
Date

2003-2004
Extent

10 Sound recordings (5 CD-RW audio recordings ; 5 MiniDisc audio recordings)
45 Video recordings (5 DigiBeta video recordings; 2 Betacam SP video recordings; 9 DVCAM video recordings; 19 miniDV video recordings; 10 DVD-R video recordings)
1 Boxe (1 box of index card video logs)
0.75 Linear feet (3 boxes)
Citation

All the Stories Are True: African American Writers Speak audiovisual records, Anacostia Community Museum Archives, Smithsonian Institution
Type

Collection descriptions
Archival materials
Sound recordings
Video recordings
Topic

Museum exhibits
Authors
African Americans
Identifier

ACMA.03-060
There are restrictions for re-using this image. For more information, visit the Smithsonian's
Terms of Use
page .
International media Interoperability Framework
IIIF provides researchers rich metadata and media viewing options for comparison of works across cultural heritage collections. Visit the IIIF page to learn more.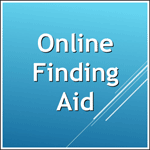 There are restrictions for re-using this image. For more information, visit the Smithsonian's
Terms of Use
page .