Alice Bell Finlayson papers
Object Details
Scope and Contents note

This collection documents the life of Alice Bell Finlayson between 1922 and 1990. It contains materials related to Mrs. Finlayson's employment and community service. Included in the collection are academic writings, books, correspondence, curriculum, personnel records, photographs, and printed materials.
Biographical/Historical note

Alice Bell Finlayson was born in Washington, DC in 1902. She attended Paul Lawrence Dunbar High School, and in 1922, she graduated from Miner Teachers College. She went on to earn a bachelor's and a master's degree in sociology from Howard University. While pursuing her degrees she began working for the District of Columbia Public Schools. In 1922 she took a position as a 1st grade teacher at the Garrison-Cleveland School. For fourteen of her thirty-seven years with the District of Columbia Public Schools she served as principal of James G. Birney Elementary School. During her tenure at Birney she implemented several special programs designed to improve student outcomes. These programs addressed the needs of general education, gifted, and special education students. Students participated in reading and arts programs, as well as programs designed to promote healthy living and cultural awareness. Special education students developed life skills by working in building maintenance, and by providing other support services to the school. Mrs. Finlayson also established a research division within the school to develop testing instruments. As a result of these innovations, Birney became a training school for new teachers. Moreover, the District's Board of Education implemented some of the Birney programs district-wide. The school also won three Freedoms Foundation awards. Mrs. Finlayson resigned as principal in January of 1959 and went on to hold other employment. She was a lecturer at Morgan State University, a program assistant at Howard University, and coordinator for several community programs. Beyond her regular employment she worked with various local and national civic organizations. She was a founding member of the Community Coordinating Organization, which was a coalition of District of Columbia community organizations. As chairman of the Women's Civic Guild she raised funds for community projects and for other organizations such as the NAACP. She was an active member of the community up until her death on November 27, 2000.
Date

1901-1992
bulk 1938-1972
Extent

5.16 Linear feet (7 boxes)
Rights

The Alice Bell Finlayson papers are the physical property of the Anacostia Community Museum. Literary and copyright belong to the author/creator or their legal heirs and assigns. Rights to work produced during the normal course of Museum business resides with the Anacostia Community Museum. For further information, and to obtain permission to publish or reproduce, contact the Museum Archives.
Citation

Alice Bell Finlayson papers, Anacostia Community Museum Archives, Smithsonian Institution.
Type

Collection descriptions
Archival materials
Clippings
Scrapbooks
Books
Photographic prints
Periodicals
Photographs
Papers
Sketches
Topic

African American educators
Community organization
African American neighborhoods
Place

Washington (D.C.)
Identifier

ACMA.06-003
There are restrictions for re-using this image. For more information, visit the Smithsonian's
Terms of Use
page .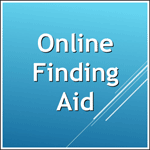 There are restrictions for re-using this image. For more information, visit the Smithsonian's
Terms of Use
page .