Griffith family papers
Object Details
Scope and Contents note

The collection which dates from 1907 to 1950, bulk dates 1913-1945, documents the lives of three generations of the Griffith family: Sarah Thomas, Delaphine Griffith, and Jacqueline Griffith, while primarily focused on Delaphine (Della) Griffith. The papers document Mrs. Griffith's relationships with friends and family through extensive correspondence, as well as, her experiences as a domestic servant and federal employee. It also documents daily life in Washington D.C. through receipts and bills of sales. Mrs. Griffith and Ms. Griffith also retained a large phonograph record collection comprised of jazz, swing band, and rhythm and blues music.
Biographical/Historical note

Delaphine (Della) Griffith was born in Washington, D.C. on December 13, 1896 to Sarah Thomas. She lived in D.C. with her mother until 1916 when she moved to Atlantic City, New Jersey for work. Later that year she moved on to Philadelphia, Pennsylvania. Mrs. Griffith moved back to Washington, D.C. and met and married Alan Griffith in 1919. Together they had a daughter whom they named Jacqueline. Throughout her adult life, Mrs. Griffith lived with her mother and family on the northwest side of Washington, D.C. She worked for the federal government during two different periods: the early 1930s and during World War II. On November 19, 1950, Mrs. Delaphine Griffith died at the age of 54. Jacqueline Griffith continued to live in the family home until her death in the early 1990s.
Date

1907-1950
bulk 1913-1945
Extent

4.21 Linear feet (7 boxes)
Provenance

The Griffith Family papers were donated to the Anacostia Community Museum in May 1995 by June Brown.
Rights

The Griffith Family papers are the physical property of the Anacostia Community Museum. Literary and copyright belong to the author/creator or their legal heirs and assigns. Rights to work produced during the normal course of Museum business resides with the Anacostia Community Museum. For further information, and to obtain permission to publish or reproduce, contact the Museum Archives.
Citation

The Griffith Family papers, Anacostia Community Museum Archives, Smithsonian Institution, gift of June Brown.
Type

Collection descriptions
Archival materials
Photographic prints
Phonograph records
Correspondence
Marriage certificates
Ephemera
Financial records
School records
Topic

Popular music
African American women
World War 1939-1945 -- Economic aspects -- United States
African American -- Social life and customs
African American household employees
African American families
Place

Washington (D.C.)
Identifier

ACMA.06-004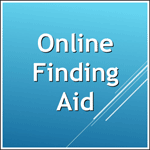 There are restrictions for re-using this image. For more information, visit the Smithsonian's
Terms of Use
page .