Ellis B. Haizlip Papers
Object Details
Scope and Contents n ote

This collection, consisting of materials which date from 1945 --1991 (bulk dates 1965-1990), contains personal and business documents accrued by Ellis B. Haizlip over the course of his adult life. The papers do not include many documents relating to Haizlip's family or childhood. Included are instances of personal and business correspondence, paperwork and notes relating to the productions with which Haizlip was involved, and documentation of his political, community, and artistic activist work. Also included are photographs and slides both personal and event-related, and videotapes of various television and film projects, including Soul! and Watch Your Mouth!
Biographical/Historical note

Born September 21, 1929 in Washington, D.C., Ellis Benjamin Haizlip was the son of Ellis M. and Sarah Corbett Haizlip. Haizlip began his production career during his days at Howard University, where he produced the Howard Players in addition to majoring in sociology and economics. He moved to New York after graduation and began his involvement in professional production, including both productions at the Harlem YMCA of plays such as Dark of the Moon and international tours of James Baldwin's The Amen Corner and the dance show Black New World. Haizlip is best known for the television series Soul!, a program that aired on public television WNET during the late 1960s and early 1970s, then resurfaced in the early 1980s. Soul! was a variety show focused on African-American experience, featuring music, dance, poetry, and interviews by and with black performers. Haizlip produced and occasionally hosted the program. He also created the educational series Watch Your Mouth!, a sitcom-style program featuring a diverse cast of characters who all struggled with Standard English. In addition to his career, Haizlip was involved with a plethora of organizations of all sorts, from political campaigns to arts organizations to a variety of African American groups such as Black Convention, Inc. and the Delta Sigma Theta sorority. Haizlip had a complex relationship with these organizations, serving as a board member on some, a hired event producer on others, and in some cases playing multiple roles within a single organization, such as the Alvin Ailey American Dance Theater. Haizlip was openly gay, and was active in several LGBT rights groups during his life. His personal life was filled with a social circle of devoted and notable friends, among them Betty Shabazz, Novella Nelson, and Nikki Giovanni. Haizlip died of lung cancer on January 25, 1991. He was 61 years old.
Date

circa 1945-1991
bulk 1965-1990
Extent

63.64 Linear feet (82 boxes)
Provenance

The Ellis B. Haizlip papers were donated to the Anacostia Museum and Center for African American History and Culture on November 12, 1995, by Doris (Haizlip) Sanders.
Rights

The Ellis B. Haizlip papers are the physical property of the Anacostia Community Museum. Literary and copyright belong to the author/creator or their legal heirs and assigns. Rights to work produced during the normal course of Museum business resides with the Anacostia Community Museum. For further information, and to obtain permission to publish or reproduce, contact the Museum Archives.
Citation

Ellis B. Haizlip papers, Anacostia Communityh Museum Archives, Smithsonian Institution, gift of Doris Sanders.
Type

Collection descriptions
Archival materials
Topic

African American celebrities
African Americans on television
Television producers and directors
African American dance
African American theater
Identifier

ACMA.06-005
There are restrictions for re-using this image. For more information, visit the Smithsonian's
Terms of Use
page .
International media Interoperability Framework
IIIF provides researchers rich metadata and media viewing options for comparison of works across cultural heritage collections. Visit the IIIF page to learn more.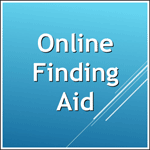 There are restrictions for re-using this image. For more information, visit the Smithsonian's
Terms of Use
page .