Col. West A. Hamilton papers
Object Details
Scope and Contents note

The papers which date from 1887-1991, bulk dates 1937-1978, document the personal and public life of Col. West A. Hamilton. The majority of material relates to Col. Hamilton's involvement with Washington D.C.'s educational system, both as a teacher and civic activist. A series of letters in particular highlight his efforts to help Dunbar High School, which he was an alum. There are also documents and photographs from his long serving military career and printing business.
Biographical/Historical note

Col. West A. Hamilton was born in 1886 to John A. Hamilton, a missionary and social worker, and Julia West Hamilton, a prominent club woman and activist in the Washington D.C. area. Mrs. Hamilton socialized with some of the most well known African American intellectuals of her time, including Mary McLeod Bethune. It was the early experiences of his parents' work with their community that would influence Hamilton later in life. Throughout his life Col. Hamilton's activities could be divided into three areas: the military, public service, and private business. As a child Hamilton earned his education through Washington's public school system. He graduated from Dunbar High School and went on to receive his teaching degree from Minor Teachers College. After working as a teacher for ten years, Hamilton enlisted with the National Guard for the first time in 1905. It would be the first of many reenlistments and would include World War I, riding with the 10th Cavalry Regiment Buffalo Soldiers near the Mexican border, and commanding the 366th Infantry in North Africa and Italy during World War II. In 1983 Col. Hamilton became an honorary Brigadier General at the age of 96 for his long and distinguished service with the U.S. Armed Forces. While working as a teacher and joining the military, Hamilton was also an entrepreneur. Joining forces with his brother Percival Y. Hamilton, the Hamilton brothers went into the publishing business and produced their own newspaper called the Sentinel. They established the Hamilton Printing Company in 1910 and worked from two previous locations before permanently locating on the corner of 14th and U St from 1922 to the 1970s. Outside his many careers Hamilton carried on his mother's altruistic pursuits and involved himself heavily in club work and civic organizations. He served on Washington D.C.'s Board of Education, the Board of Elections, the recreation board, as well as, the American Legion and the Masons. For many years his mother, Julia West Hamilton, served as President of the Phyllis Wheatley YWCA and Col. Hamilton continued her work with the organization. Col. Hamilton married twice but never had children. He died in 1985 just shy one year from his 100th birthday.
Date

1887-1991
bulk 1937-1978
Extent

4.5 Linear feet (9 boxes; 1 folder oversize)
Rights

The Col. West A. Hamilton papers are the physical property of the Anacostia Community Museum. Literary and copyright belong to the author/creator or their legal heirs and assigns. Rights to work produced during the normal course of Museum business resides with the Anacostia Community Museum. For further information, and to obtain permission to publish or reproduce, contact the Museum Archives.
Citation

The Col. West A. Hamilton papers, Anacostia Community Museum, Smithsonian Institution, gift of Col. West A. Hamilton estate.
Type

Collection descriptions
Archival materials
Certificates
Minutes
Yearbooks
Photographic prints
Ledgers (account books)
Correspondence
Reports
Awards
Photographs
Books
Diaries
Magazines (periodicals)
Greeting cards
Topic

African American educators
African American military personnel
Place

Washington (D.C.)
Identifier

ACMA.06-006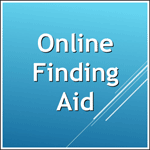 There are restrictions for re-using this image. For more information, visit the Smithsonian's
Terms of Use
page .