Jim Kuhn collection on Harpers Ferry
Object Details
Biographical/Historical note

During the Civil War, the Murphy Farm near Harpers Ferry, West Virginia, witnessed the 11th-hour attack by Confederate Gen. A.P. Hill that forced the surrender of the 12,000-man federal garrison at Harpers Ferry. The farm is also the home of the Harpers Ferry engine house that abolitionist leader John Brown used in his abortive 1859 attempt to spark a slave uprising. The Brown fort was sent to Chicago for the 1893 Columbian Exposition, and, upon its return, Alexander Murphy deeded 5 acres to rebuild the structure on his farm. On August 15, 1906, the Niagara Movement, led by author and scholar W.E.B. DuBois, held its first meeting on American soil on the campus of Storer College, now part of Harpers Ferry National Historical Park. The three-day gathering, held to discuss how to secure civil rights for African Americans, was later described by DuBois as "one of the greatest meetings that American Negroes ever held." Attendees of the 1906 meeting walked from Storer College to the nearby Murphy Farm to visit the engine house where John Brown's quest to free four million enslaved African Americans reached its bloody climax. Jim Kuhn was the great-great- grandson of the farm's original owners Alexander and Mary Murphy.
Date

circa 1823-1996
Extent

0.54 Linear feet (2 boxes)
Rights

Anacostia Community Museum does not hold the copyright to all material in this collection. Please contact the archivist for further information.
Citation

Jim Kuhn collection on Harpers Ferry, Anacostia Community Museum Archives, Smithsonian Institution, gift of Jim Kuhn.
Type

Collection descriptions
Archival materials
Postcards
Correspondence
Copy photographs
Photographic prints
Newspapers
Booklets
Brochures
Video recordings
Maps
Topic

African American social reformers
Civil rights -- United States
Place

United States -- History -- Civil War, 1861-1865 -- Battlefields
Harpers Ferry (W. Va.)
United States -- History -- Civil War, 1861-1865
Identifier

ACMA.06-007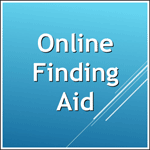 There are restrictions for re-using this image. For more information, visit the Smithsonian's
Terms of Use
page .