Joy McLean Bosfield papers
Object Details
Scope and Contents note

The collection which dates from 1923 to 1995, bulk dates 1945-1985, documents the professional career of Joy McLean Bosfield. The papers document Ms. McLean's professional career as a singer and vocal teacher through photographs and recital programs. In particular, there are two scrapbooks which focus on Ms. McLean's employment with a traveling theater production of Porgy and Bess. There are also radio scripts from Ms. McLean's stint with the British Broadcasting Corporation and phonograph records that captured her vocal talent.
Biographical/Historical note

Joy McLean Bosfield was born on January 27, 1924 to John and Florence Mearimore. Her mother, an immigrant from Demerara, Guiana, married McLean's father, a prominent New York businessman, in March of 1923 in New Jersey. She lived with her family in Paramus, New Jersey until 1940, when she graduated from Ridgewood High School. During that same year McLean was accepted to the prestigious Hunter College, in New York. Her mother moved with her to New York City where they lived with Mrs. Mearimore's older brother. During her time in New York, McLean developed important relationships that helped shape her professionalism and creativeness. On February 26, 1945, McLean performed in her first recital at St. Martin's Little Theatre. It was the beginning of a long and distinguished career as a soprano opera singer. Three years after graduating and making her debut, she went on to perform at Carnegie Hall. In June of 1948, McLean married Charles McLean and moved to England. Mr. McLean, originally from British Guiana, wished to study law at London University, while Ms. McLean continued to develop her career by working for the BBC (British Broadcasting Corporation) as a solo soprano for several of their programs. In 1952 Ms. McLean toured with an American company of Porgy and Bess. Through the production she travelled all over the world including eastern and western Europe and the Middle East. When she returned to the United States, McLean joined several musicals and continued to give recitals and public appearances. At some point, McLean married Samuel Bosfield and began being known as McLean Bosfield. She claimed the name change reflected her many years as a public figure and the importance of the associated reputation it generated. Later in life, McLean moved to Washington D.C. with her husband where she continued to work on her career by giving recitals and performing as a piano accompanist. She also began working for the Frederick Wilkerson Studio of Voice as a vocal coach. After the death of Wilkerson, McLean took over the studio in the 1980s. She called it the McLean Bosfield Vocal Studio. Besides vocal training she also produced public recitals for her students. The final student concert of the studio was held on March 17, 1985. It was not only the final concert for the studio (Ms. McLean retired and closed the studio in 1985) but it would also be Ms. McLean's final public performance. With the death of her husband, Samuel Bosfield, and her mother in 1983 and 1984 McLean found no reason to stay in D.C. She moved to Chapala, Mexico in 1985 after reconnecting with an old family friend she knew when she lived in New York City while attending college. Upon moving to Mexico, McLean married her long time friend, Bill Jackson who was several years her senior and had moved to Chapala years earlier with his deceased first wife. Jackson and McLean spent several fruitful years together, participating in community theater productions and other community functions until his death in 1991 at the age of 91. On April 4, 1999, Joy McLean Bosfield died.
Date

1923-1995
bulk 1945-1985
Extent

3.41 Linear feet (4 boxes)
Provenance

The Joy McLean papers were donated to the Anacostia Community Museum in September 1985.
Rights

The Joy McLean papers are the physical property of the Anacostia Community Museum. Literary and copyright belong to the author/creator or their legal heirs and assigns. Rights to work produced during the normal course of Museum business resides with the Anacostia Community Museum. For further information, and to obtain permission to publish or reproduce, contact the Museum Archives.
Citation

The Joy McLean Bosfield papers, Anacostia Community Museum, Smithsonian Institution, gift of Joy McLean Bosfield.
Type

Collection descriptions
Archival materials
Clippings
Contracts
Correspondence
Certificates
Financial records
Phonograph records
Radio scripts
Programs (documents)
Scrapbooks
School records
Photographic prints
Topic

African American singers
British Broadcasting Corporation
Gershwin, George, 1898-1937. Porgy & Bess
African American theater
Place

Chapala (Jalisco, Mexico)
London (England)
Washington (D.C.)
Identifier

ACMA.06-008
There are restrictions for re-using this image. For more information, visit the Smithsonian's
Terms of Use
page .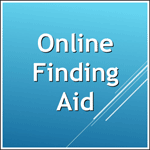 There are restrictions for re-using this image. For more information, visit the Smithsonian's
Terms of Use
page .