Frederick Douglass Patterson papers
Object Details
Scope and Content note

The Frederick Douglass Patterson Collection comprises 18.66 linear feet of correspondence, manuscripts, research material, published writings, photographs, audiovisual material, scrapbooks, diplomas, awards, and other materials chronicling the personal life and professional career of Frederick D. Patterson. The collection is comprised of glimpses into the life of Dr. Patterson. The little correspondece that survived is located in Series 2: Career, Series 3: Correspondence, and Series 4: Organizations. Some of the correspondence takes the form of congratulatory notes from 1953 during Patterson's transfer from Tuskegee Institute to the Phelps-Stokes Fund, located in Series 2. There is also a personal note sent to Patterson's wife, Catherine Patterson, from George Washington Carver in which he describes peanut oil as a good massage oil.
Biographical note

Frederick Douglass Patterson was born on October 10, 1901 to parents William and Mamie Brooks Patterson, in the Buena Vista Heights area of Anacostia in Washington, D.C. The youngest of six children, Patterson's parents died of tuberculosis before he reached the age of two years, his mother when he was eleven months old and his father a year later. Following his parents' death, the Patterson children were split up and sent to live in the homes of family and friends as stipulated in his father's last will and testament until he was seven years old, Patterson lived in the Anacostia area with a family friend he called "Aunt Julia." When he was seven years old, Patterson's older sister Bess (a recent graduate of the Washington Conservatory of Music) decided to seek employment in Texas and took him with her. Many of their parents' family still lived in the state, which allowed Patterson the opportunity to spend months with various aunts and uncles, while his sister taught music throughout the South. After completing eighth grade, Patterson joined his sister at the Prairie View Normal School, where she taught music and directed the choir. Patterson attended the school for four years, during which time he developed an interest in veterinary medicine. In 1920, Patterson enrolled at Iowa State College as a veterinary student. He graduated in 1923 and moved to Columbus, Ohio, to join his brother John. While there, he took the Ohio State Board exam for Veterinary Medicine. Although he became certified, a lack of money prevented him from practicing. Four years later he received a teaching offer from Virginia State College (VSC) in Petersburg, Virginia, which afforded him the opportunity to work within his profession. While at VSC Patterson took a leave of absence and returned to Iowa, in 1926, to pursue a Master's degree in veterinary medicine. After five years at VSC, the Tuskegee Normal and Industrial Institute offered Patterson a position running the veterinarian hospital and teaching veterinary science. He moved to Tuskegee, Alabama in 1928. While at Tuskegee, Patterson decided to pursue a Ph.D. in bacteriology at Cornell University. During his year and a half leave from Tuskegee, Patterson completed his coursework and wrote his dissertation. After he returned to Tuskegee, a serial killer murdered three people, including the head of the Department of Agriculture. Confronted with this tragedy, school officials quickly offered Patterson the vacant position, which he accepted in 1934. Robert R. Moton, second president of Tuskegee, retired in 1935 and a search was soon commenced to find the next president for the school. Patterson, in the meantime, pursued more personal matters when he met and married Catherine Moton (with whom he would have a son) in June 1935. By then he was already hired to take his now, father-in-law's, position as President of Tuskegee Normal and Industrial Institute. As president of Tuskegee, Patterson made several changes and many additions to the institution. He increased faculty housing for professors; integrated the Board of Trustees' meeting meals and eventually arranged for both balck and white members to eat at one table; shortened the name to Tuskegee Institute; and established the Department of Commercial Dietetics in 1935, the veterinary medicine program in 1942, and the engineering program in 1948. While many considered Patterson's changes important achievements, it was his development of the Commercial/Military Aviation Program that would bring the school distinction and fame. Patterson first attempted to develop the aviation program in 1939. The government fostered the development of such programs by subsiding the expenses. All a university had to do was present able-bodied instructors and willing pupils. Tuskegee had both. By 1940 the United States Air Force was interested in integrating its forces. In order to do this they needed trained black pilots. Tuskegee was the perfect place to provide the needed pilots since the school was situated in an all-black environment where students could concentrate on learning to fly without having to worry about racist reactions from their fellow classmates. To accommodate this program, the Tuskegee Army Air Base was created. Tuskegee pilots flew missions throughout World War II and would later be recognized for their bravery. An important part of Patterson's duties as president was fund-raising. By 1943 he found it increasingly difficult to find ample sources of funds to run the Institute. He came to realize Tuskegee and similar black colleges would benefit if they pooled their funding resources and asked for larger amounts of money from philanthropic individuals and organizations as a collective. Working together would cut fund-raising expenses; this in turn would leave more money for the colleges to use as they wished. Patterson named his new creation the United Negro College Fund (UNCF); it would go on to raise millions of dollars for the nation's historically black colleges. He served as the first president of the organization. During the fifteen years Patterson served as president of Tuskegee, he hosted many famous personalities, including W.E.B. DuBois, Mary McLeod Bethune, Eleanor Roosevelt, Duke Ellington, Paul Robeson, Pearl Buck, and Andre Segovia. He developed a lasting relationship with George Washington Carver, who had been a professor with Tuskegee since the days of Booker T. Washington. Patterson served on many organizational boards in addition to his educational work. His involvement with the Phelps-Stokes Fund would ultimately lead Patterson to leave his beloved Tuskegee Institute to apply his educational philosophies on a broader scale. In 1953 the Fund approached Patterson and offered him the presidency of the organization. Patterson, feeling he needed a change, accepted the offer. He resigned from Tuskegee that same year and moved to New York to begin a new life. Organized in 1911, the Phelps-Stokes Fund supported African, African American, and Native American education and worked on solving housing problems in New York City. Patterson's interest in African education began before he joined Phelps-Stokes. In 1950 the World Bank/International Bank Commission to Nigeria hired him to "evaluate the resources of Nigeria and…to study the educational programs and the organizational structure of advanced education." Through his work with the Fund he continued his efforts to improve the educational opportunities for Africans and help them move beyond colonialism. Patterson traveled extensively throughout the west coast of Africa in support of these goals. In addition to forming the UNCF, Patterson created two other organizations (the Robert R. Moton Institute and the College Endowment Funding Plan), during the mid 1960s and 1970s. Each was designed to improve funding efforts for historically black colleges. The Robert R. Moton institute began as an off-shoot of the Phelps-Stokes as a site for conferences to address the Fund's primary concerns. Patterson's idea for the Institute came from a desire to put to use a piece of property inherited after Moton's death. Empathy with the frustrations of college presidents regarding the restricted funding for institutional expenses led Patterson to create the College Endowment Funding Plan. The Endowment was designed to alleviate this situation by providing matching funds to eligible colleges. The Endowment made its first payment in 1978. Unfortunately, by the 1980s, the Moton Institute lost most of its government funding due to federal cutbacks. This resulted in reductions to the Institute's programming. It was not until Patterson was well into his eighties that he began to retire from his life of public service. On June 23, 1987, President Ronald Reagan presented Dr. Patterson with the Presidential Medal of Freedom, the highest possible honor that can be bestowed upon a civilian, for his service in higher education and his role in creating funding sources for the nation's historically black colleges. A year later Frederick Douglass Patterson died at the age of eighty-seven. Honorary Degrees undated -- Xavier University 1941 -- Virginia State College 1941 -- Wilberforce University 1953 -- Morehouse College 1956 -- Tuskegee Institute 1961 -- New York University 1966 -- Edward Waters College 1967 -- Atlanta University 1969 -- Franklin and Marshall College 1970 -- Virginia Union University 1975 -- Bishop College 1977 -- St. Augustine's College 1982 -- Brooklyn College of the City University of New York 1984 -- Stillman College 1985 -- Payne College Distinctions undated -- Association for the Study of Negro Life and History Carter undated -- The Southern Education Foundation, Inc. Distinguished Service Citation undated -- The United Negro College Fund (UNCF) and Texas Association of Developing Colleges Annual Leadership Awards 1950 -- Christian Education department, African Methodist Episcopal Zion Church, Inc. Citation for Distinguished Service 1953 -- Bethune-Cookman College, the Mary McLeod Bethune Medallion 1953 -- John A. Andrew Clinical Society at Tuskegee Institute, Citation for Distinguished Service in the Cause of Humanity 1953 -- Tuskegee Institute, Certificate of Appreciation for 25 Years of Service 1957 -- Phi Beta Sigma Fraternity, Inc. Beta Lamda Sigma Chapter, Bigger and Better Business Award 1960 -- National Alumni Council of the UNCF, Inc. Award 1963 -- National Business League, Booker T. Washington Award 1965 -- Booker T. Washington Business Association, Certificate of Acknowledgement 1970 -- Moton Conference Center Award 1970 -- Tuskegee National Alumni Association, R.R. Moton Award 1972 -- American College Public Relations Association, 1972 Award for Distinguished Service to Higher Education 1972 -- UNCF F.D. Patterson 71st Birthday Award 1975 -- National Business League, Booker T. Washington Symbol of Service Award 1976 -- Phelps-Stokes Fund, Continuous Creative and Courageous Leadership in the Cause of Higher Education for Blacks 1977 -- Yale Alumni Associates of Afro-America, Distinguished Service Award 1979 -- Alpha Phi Alpha Education Foundation Inc., Distinguished Educator Award 1979 -- Tuskegee Institute Alumni Association Philadelphia Charter Award 1980 -- The Iowa State University Alumni Association, Distinguished Achievement Citation 1980 -- Gary Branch NAACP Life Membership Fight for Freedom Dinner 1980, Roy Wilkins Award 1980 -- State of Alabama Certificate of Appreciation 1982 -- St. Luke's United Methodist Church Achievement Award 1983 -- Tuskegee Airmen, Inc., Distinguished Service Award 1984 -- Booker T. Washington Foundation, Booker T. Washington Distinguished Service Award 1984 -- The Ohio State University Office of Minority Affairs, Distinguished Humanitarian and Service Award 1985 -- Alpha Phi Alpha Fraternity, Inc, Eta Zeta Lamda Chapter Civic Award 1985 -- United States, Private Sector Initiative Commendation 1987 -- Alpha Phi Alpha Fraternity, Inc of New York State, Founders Day Award 1987 -- Presidential Medal of Freedom 1987 -- Brag Business Achievement Award 1987 -- Phelps-Stokes Fund, Aggrey Medal Public Service 1941-1971 -- Southern Educational Foundation, Inc., Board Member 1943-1988 -- United Negro College Fund, Founder, President, and Member 1960s-1988 -- Robert R. Moton Memorial Institute, Founder 1970s-1988 -- The College Endowment Funding Plan, Founder undated -- American National Red Cross, Board of Governors Member undated -- Boys Scouts of America, National Council Member undated -- Citizens Committee for the Hoover Report on Reorganization of Federal Government, Board Member undated -- Institute of International Education, Advisory committee Member undated -- National Association for the Advancement of Colored People, Life Member undated -- National Business League, President and Board Member undated -- National Urban League, National Committee Member undated -- Phelps-Stokes Fund, Board of Trustees Member undated -- President's Commission on Higher Education for Negroes undated -- Southern Regional Education, Board of Control Member
Date

1882 - 1988
Extent

18.66 Linear feet (21 boxes)
Provenance

The Frederick Douglass Patterson papers were donated to the Anacostia Community Museum in 2001 by Frederick Douglass Patterson, Jr.
Rights

The Frederick Douglass Patterson papers are the physical property of the Anacostia Community Museum. Literary and copyright belong to the author/creator or their legal heirs and assigns. Rights to work produced during the normal course of Museum business resides with the Anacostia Community Museum. For further information, and to obtain permission to publish or reproduce, contact the Museum Archives.
Citation

Frederick Douglass Patterson papers, Anacostia Community Museum Archives, Smithsonian Institution, gift of Frederick Douglass Patterson, Jr.
Type

Collection descriptions
Archival materials
Diplomas
Notebooks
Articles
Manuscripts
Photographic prints
Ephemera
Scrapbooks
Newsletters
Awards
Photographs
Invitations
Legal documents
Programs
Correspondence
Clippings
Topic

Universities and colleges -- Administration
African Americans -- Education (Higher)
African American universities and colleges
Identifier

ACMA.06-010
There are restrictions for re-using this image. For more information, visit the Smithsonian's
Terms of Use
page .
International media Interoperability Framework
IIIF provides researchers rich metadata and media viewing options for comparison of works across cultural heritage collections. Visit the IIIF page to learn more.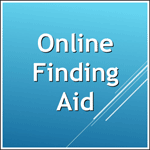 There are restrictions for re-using this image. For more information, visit the Smithsonian's
Terms of Use
page .