Charles E. Qualls papers
Object Details
Scope and Contents note

This collection documents the professional life of Charles E. Qualls between 1960 and 1983. It contains materials related to Mr. Qualls's education, community involvement, and pharmacy business. Included in the collection are awards and citations, certificates, correspondence, financial records, photographic albums and prints, printed materials, and scrapbooks.
Biographical/Historical note

On May 23, 1912 Charles Edward Qualls was born in New Bern, Tennessee to Fred and Ary Watts Qualls. Shortly after his birth the family of fourteen moved to South Bend, Indiana. He graduated from high school there in 1932 with a dream of becoming a business owner. After a few diversions along the way, in 1941 he graduated from Howard University's School of Pharmacy. Mr. Qualls's determination to fulfill his dream proved quite strong; a few months after his graduation he opened his own drug store, the Anacostia Pharmacy. From that point on, he became "Doc Qualls" to all who knew him. Two years later he married Aleneitha Johnson of Conway, South Carolina and they had one son, Neal Frederic Qualls. The Anacostia Pharmacy, located on Nichols Avenue – later renamed Martin Luther King Avenue – became a gathering place for the community. Young people socialized at the soda fountain while older people planned for the future of Anacostia. It was from these gatherings that the vision for a community business organization developed; a vision that was realized in 1949 with the establishment of Anacostia Business and Professional Association (ABPA). The ABPA provided assistance to local businesses by garnering grants and loans, lobbying politicians, and, at times, enforcing business regulations. To maintain its presence in Anacostia, the Association sponsored awards for organizations throughout the community: schools, police precincts, and cultural organizations. Additionally, the organization contributed time and money to various politicians, serving as an intermediary between Anacostia and the city at-large. His influence in Anacostia and District of Columbia extended beyond the interests of local businesses. His concern for the health of Anacostia's residents led him to found the Washington Pharmaceutical Association in 1947. He was also instrumental in the establishment of the Southeast Unit of the D.C. Chapter of the National Cancer Society, which opened to great fanfare in 1968. Undoubtedly his most important contribution in the area of health was his tireless lobbying for a hospital in Ward 8. Eventually the city gave its approval, and Mr. Qualls got right to work conducting several fundraisers. The Morris Cafritz Memorial Hospital (Greater Southeast Community Hospital) opened in the spring of 1966 and Mr. Qualls served on its board. As if addressing Anacostia's economic and health concerns were not enough, Mr. Qualls found time to work on the cultural front. He was a founding member of the Anacostia Historical Society whose mission was to preserve and promote the history and culture of Anacostia. The Society operated under the auspices of the Anacostia Neighborhood Museum, and together the two organizations created an exhibit, Anacostia Story: 1608–1930. The show opened in 1977. On the historical front, Mr. Qualls and the ABPA lobbied the federal government – the National Park Service, in particular – to take ownership of Frederick Douglass's home. He, along with many others in the community, believed that only the stewardship of the government could save the house from ruin. His efforts paid off and he had a front row seat at the dedication ceremony for the newly established National Park Service historic site, Cedar Hill. This pillar of the community died in 1984 at the age of 72. The official cause of death was cancer. But his family and friends would argue that point; many felt that he died of a broken heart. In late November 1983, the venerable Anacostia Pharmacy was robbed at gunpoint and then ransacked; all of this while Doc Qualls was undergoing what would be successful cancer surgery at his alma mater, Howard University. When he returned to his beloved pharmacy a few weeks later, he was absolutely devastated, so much so that he all but stopped working with the community organizations to which he had been dedicated. With his store padlocked and boarded up, his family and friends watched helplessly as his health declined. He was eventually readmitted to the hospital in late March of 1984 where, except for a few days in May, he remained for the rest of his life. Charles Edward Qualls died on June 21, 1984.
Date

1899-1996
bulk 1960-1983
Extent

3.02 Linear feet (7 boxes)
Provenance

The Charles E. Qualls papers were donated to the Anacostia Community Museum in 1990 by the estate of Charles E. Qualls. Additional materials from his estate were donated by Dianne Dale in 2006.
Rights

The Charles E. Qualls papers are the physical property of the Anacostia Community Museum. Literary and copyright belong to the author/creator or their legal heirs and assigns. Rights to work produced during the normal course of Museum business resides with the Anacostia Community Museum. For further information, and to obtain permission to publish or reproduce, contact the Museum Archives.
Citation

Charles E. Qualls papers, Anacostia Community Museum Archives, Smithsonian Institution, gift of the estate of Charles E. Qualls.
Type

Collection descriptions
Archival materials
Photograph albums
Certificates
Diplomas
Journals (periodicals)
Clippings
Correspondence
Broadsides (notices)
Photographic prints
Scrapbooks
Awards
Financial records
Topic

Community organization
African Americans
African American neighborhoods
Place

Anacostia (Washington, D.C.)
Identifier

ACMA.06-013
There are restrictions for re-using this image. For more information, visit the Smithsonian's
Terms of Use
page .
International media Interoperability Framework
IIIF provides researchers rich metadata and media viewing options for comparison of works across cultural heritage collections. Visit the IIIF page to learn more.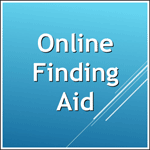 There are restrictions for re-using this image. For more information, visit the Smithsonian's
Terms of Use
page .