District of Columbia Art Association records
Object Details
Scope and Contents note

Administrative: The series consists primarily of articles of incorporation, notices of tax exemptions, employer identification numbers, first board meeting documentation, as well as membership applications. Correspondence: The series contains correspondence either to or from Mr. Peter L. Robinson, Jr. or Sylvia Jackson both of whom have served as Presidents of the D.C. Art Association. Exhibitions: The series contains D.C.A.A. exhibition catalogs, artist biographies, miscellaneous invitations, and a brochure published by the National Aeronautics and Space Administration (N.A.S.A.) where Peter L. Robinson, Jr. was employed for over thirty years, and retired as Director of the Graphics and Management Presentations Division. The series consists of (24) 8x10 photographs, which document D.C.A.A. exhibitions and Robinson's tenure at the National Aeronautics and Space Administration (N.A.S.A.)
Biographical/Historical note

In 1961 the D. C. Art Education Association, later known as the D.C. Art Association, was founded by the District of Columbia public school art teachers. In 1969 the organization increased its membership by enlisting the support of individuals, as well as community based organizations, and cultural institutions, such as the Anacostia Neighborhood Museum in an effort to promote, encourage and stimulate interest in both the fine and visual arts. Through the strong and diligent efforts of many, the D.C. Art Association commonly referred to as D.C.A.A., successfully made invaluable contributions to the arts by organizing exhibitions, lectures and panel discussions, which furthered the awareness and appreciation of the fine arts to the community at large. Many lives have been cultivated and rewarded by the D.C. Art Associations efforts to support professional artists and implement public programming in the community. Although the D.C. Art Association was disbanded its contributions were a vital catalyst in bringing enrichment and cultural awareness to the art community in Washington, D.C. By upholding its motto, "Dedicated to Foster and Promote the Visual Arts through Community Involvement," the D. C. Art Association has enhanced the lives of many by exploring the African American presence in the visual arts.
Date

1961-1990
Extent

1.91 Linear feet (3 boxes)
Provenance

The D.C. Art Association records were donated to the Anacostia Community Museum in April of 2003 by Mr. Peter L. Robinson, Jr., former President and Treasurer of the D.C. Art Association.
Rights

The D.C. Art Association records are the physical property of the Anacostia Community Museum. Literary and copyright belong to the author/creator or their legal heirs and assigns. Rights to work produced during the normal course of Museum business resides with the Anacostia Community Museum. For further information, and to obtain permission to publish or reproduce, contact the Museum Archives.
Citation

D.C. Art Association records, Anacostia Community Museum Archives, Smithsonian Institution, gift of the estate of Mr. Peter L. Robinson, Jr.
Type

Collection descriptions
Archival materials
Exhibition catalogs
Business records
Photographic prints
Mailing lists
Brochures
Newspaper clippings
Correspondence
Topic

Community organization
African American artists
Nonprofit organizations
Minority artists
Place

Washington (D.C.)
Identifier

ACMA.06-021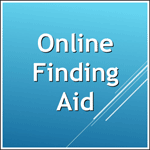 There are restrictions for re-using this image. For more information, visit the Smithsonian's
Terms of Use
page .