James and Ethel Lucus papers
Object Details
Scope and Contents

The collection, which dates from 1902 to 1990, documents the activities of James and Ethel Lucus. It contains material related to Mr. Lucus's education, military service, and his teaching career with the Public Schools of Chicago. Additionally, the collection documents Ethel Minns Lucus's education and her involvement in various Chicago area theatrical activities. Included in the collection are awards, certificates, correspondence, diplomas, military records, and photographic prints.
Biographical / Historical

James William Lucus was born in Abbeville, GA on 26 December 1895 to Jack and Hattie Dean Lucus. Despite the fact that both his father and mother worked - a railroad laborer and domestic servant, respectively --the family still struggled to maintain their simple existence. In one of his earliest recollections, Mr. Lucus describes his childhood home as, "…a one-room house of uncertain pedigree…" Yet the family persevered. In addition to her work as a domestic, his mother worked in the cotton and corn fields during planting and harvest seasons. As for his father, if local railroad work became sparse, Jack Lucus travelled to other parts of the state to find work. Given these circumstances it is not surprising that James did not enter school until fourth grade. Shortly after he was enrolled, he was withdrawn so that he could work with his father cutting wood for railroad ties. This action was taken at the behest of the family's doctor, who felt that James needed to build his strength and bulk. A few years later, a stronger and older James William Lucus re-entered fourth grade. However, he could only attend school in the spring because he had to work the rest of the year. It was at this time that his parents separated and, since his mother's income was not sufficient to support the household, James had to step in to fill the financial void left by his father. His early education came to a temporary halt in 1911, when he graduated from eighth grade at the age of fifteen. After graduation, James spent a year earning income as a railroad worker and cotton-picker; and to some extent he accepted these occupations as his lot in life. That all changed when family friend Charlie Jefferson suggested that he and James move to Waycross, GA to find better employment opportunities. They left in the spring of 1912 and both found jobs immediately. Buoyed by this initial success, Mr. Jefferson encouraged James to attend trade school at Tuskegee Institute. James Lucus entered Tuskegee in 1913 and, as it was with his early education, he worked while attending school. He performed various jobs around the school during the day and took classes at night. In 1915 he earned his high school academic diploma and in 1916 he earned his applied electricity diploma. The skills he acquired at Tuskegee Institute enabled him to serve in the U.S. Army's C.O. Company "F" 317th Engineers during World War I. In June 1918 his unit was deployed to France for nine months. Their primary mission was to dig trenches and dugouts in the battle zones. His unit returned on 31 March 1919 and Mr. Lucus was honorably discharged on18 April 1919. Once he left the military in 1919 he moved to Chicago, IL, where he attended Lewis Institute. He earned a Bachelor of Science in 1923 and a Bachelor of Science in Mechanical Engineering in 1924. Unfortunately, his two degrees were not enough to secure an engineering job, so he decided to become a teacher. He completed his course work at the Chicago Normal School in 1925. The kid whose initial education experience was a sporadic four-year stint in a country grammar school would go on to have a 36-year teaching career with the Public Schools of Chicago. A year after starting his employment as a teacher James Lucus married Ethel E. Minns, a dramatist. Mrs. Lucus was born in 1903. She studied theatre at the Chicago Conservatory from where she earned a diploma in 1935 and a Bachelor of Dramatic Art in 1940. Thereafter, she acted, danced, and sang her way through the Chicago arts scene. Later Mrs. Lucus established the E. M. L. Creative Theatre which presented performances in the Chicago area. The performances ranged from dramas to large scale musicals. The Theatre also offered a variety of classes for actors of all ages. Given her extensive involvement in Chicago's cultural life, she received awards and other recognition for her contributions. James and Ethel Lucus remained married for sixty years. They had one child, Hildred, who followed in her father's footsteps, becoming a teacher with the Chicago Public Schools. Mr. Lucus died on 5 September 1986 as a result of injuries he sustained in two separated muggings. Mrs. Lucus died three years later in the early spring of 1990.
Date

circa 1902-1990
bulk 1919-1960
Extent

0.53 Linear feet (3 boxes)
Rights

Use of the materials requires an appointment. Please contact the archivist to make an appointment: ACMarchives@si.edu.
Citation

James and Ethel Lucus papers, Anacostia Community Museum Archives, Smithsonian Institution, gift of Meridith McCurtis and Hildred Lucus McCurtis.
Type

Collection descriptions
Archival materials
Photographs
Diplomas
Leaflets
Correspondence
Photographic prints
Awards
Postcards
Marriage certificates
Programs
Clippings
Pamphlets
Topic

African Americans -- Education
African American educators
African Americans -- Employment
African Americans -- Social life and customs
African American military personnel
African American families
African American actresses
World War, 1914-1918 -- African Americans
Identifier

ACMA.06-023
There are restrictions for re-using this image. For more information, visit the Smithsonian's
Terms of Use
page .
International media Interoperability Framework
IIIF provides researchers rich metadata and media viewing options for comparison of works across cultural heritage collections. Visit the IIIF page to learn more.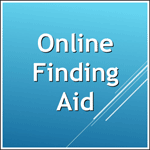 There are restrictions for re-using this image. For more information, visit the Smithsonian's
Terms of Use
page .