Evelio Grillo photographs and other material
Object Details
Biographical/Historical note

Grillo, a community organizer and political activist, was born in Ybor City, Florida in 1919. The son of black Cuban cigar makers,Grillo family settled in a predominantly Latino neighborhood inside Tampa, Florida. Grillo attended black segregated schools and grew up with black role models. He went on to attend Dunbar High, an all-black high school in Washington, D.C., and attended Xavier University, a college for black students in New Orleans, Louisiana. Grillo was then drafted into the Army to serve in a "colored" unit in the China-Burma-India Theater. After his discharge from the Army, Grillo moved to Oakland, Calif., where he would eventually enter the University of California, Berkeley and earn a Master of Social Welfare degree in 1953. His activist work has focused on integrating citizens who have come from different backgrounds, heritages and ethnicities, particularly in the African American and Hispanic communities.
Date

circa 1930-2000
Extent

0.27 Linear feet (1 box; 2 folders)
Citation

Evelio Grillo photographs and other material, Anacostia Community Museum Archives, Smithsonian Institution, gift of Evelio Grillo.
Type

Collection descriptions
Archival materials
Black-and-white negatives
Photographic prints
Manuscripts for publication
Transparencies
Negatives
Books
Black-and-white photographs
Color photographs
Topic

Cuban Americans
African Americans -- Race identity
African Americans -- Relations with Cubans
Place

Cuba
Florida
Washington (D.C.)
United States -- Race relations
Identifier

ACMA.06-026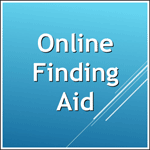 There are restrictions for re-using this image. For more information, visit the Smithsonian's
Terms of Use
page .