Henson Family Papers
Object Details
Scope and Contents

This collection documents the activities of Tobias Henson and his descendants between 1818 and 1943. It contains materials related to the Hensons' financial and legal activities. Included in the collection are booklets, correspondence, deeds and titles, legal documents, and receipts. Arrangement The papers are organized into four series. The content of each series is arranged alphabetically. The series are arranged as follows: Series I: Financial Records Series II: Legal Records Series III: Printed Materials Series IV: Miscellaneous
Biographical/Historical note

The history of the Hensons begins with the family's patriarch, Tobias Henson. Mr. Henson was a slave in the Washington, DC area during the 18th and 19th centuries and, given his family's history, it is apparent that he was a man with an ambitious mission: to attain the American dream. He had two tasks to accomplish if he were to see his dream realized. First he had to gain freedom for himself and his family. Second he had to purchase property upon which he could build a home, and from which he could earn a living. He took the first step in 1813 when he purchased himself from his slave master, thus gaining his freedom. Next he purchased his wife, Elizabeth. In April of 1832 Mr. Henson purchased his daughter Matlinda Smith and her three children. In May of the following year he purchased his second daughter Mary Anderson. With these purchases, Tobias Henson became a slaveholder, with his wife and children his slaves. Ever resourceful, Mr. Henson used this to his advantage; he rented out his daughters for income and used them as collateral for loans. With the income he generated, he purchased the freedom of his other family members. In fact, he used his daughters, Matlinda and Mary, as collateral for a loan he acquired to purchase Mary's freedom. In addition to purchasing his freedom in 1813, Tobias Henson entered into an agreement to buy land in the Anacostia section of Washington, DC. The land, named the Ridge, consisted of twenty-four acres located in the Congress Heights section of Anacostia. He made payments on the Ridge until 1826, at which time he made the final payment and became the legal owner. Initially Mr. Henson farmed the land, but as his family grew he subdivided the acreage so that the members of his family could experience their own American dream. Over the subsequent decades members of the Henson family continued to purchase land in the area surrounding the Ridge; at one point they were one of the largest landowners in the Anacostia section of Washington, DC. The family maintained residence on various parts of the land from the time of its purchase until the middle of the 20th century. Title records filed with the District of Columbia show that, in 1931, the portion of the Ridge that Tobias Henson gave to his grandson, Richard Smith, was still in possession of his descendants. But that was the exception. Most of the Henson family's real estate was either sold or "taken" by the government under the auspices of eminent domain. Just a decade after this title was filed, the federal government made plans to take what remained of the Ridge. The family did all they could to save the legacy of Tobias Henson. They contacted local and federal government officials in an attempt to stave off what would amount to the destruction of an important piece of black history dating from antebellum Washington, DC. When they had exhausted all of the possibilities, they made a last ditch appeal to First Lady Eleanor Roosevelt. In a 1943 letter they pleaded, At the present there are some thirteen or fourteen families living on this land, which is still designated as the Ridge, and with only one or two exceptions, these families are the direct descendants of Tobian [sic] Henson…we do not feel that taking our homes will aid in the War Effort or in the Ideals of Democracy. Unfortunately, their plea went unanswered; the land was taken by the government and the houses thereon where razed.
Date

1818-1943
bulk 1830-1900
Extent

0.18 Linear feet (1 box)
Citation

Henson family papers, Anacostia Community Museum Archives, Smithsonian Institution, gift of Dr. Myrtle Henson.
Type

Collection descriptions
Archival materials
Leaflets
Correspondence
Financial records
Newsletters
Account books
Receipts
Legal documents
Topic

Slavery -- United States
African American military personnel
Free Black people
African Education Society
American Colonization Society
Public housing
Eminent domain
African American neighborhoods
Freedmen
African American families
Place

Washington (D.C.)
Anacostia (Washington, D.C.)
Identifier

ACMA.06-030
There are restrictions for re-using this image. For more information, visit the Smithsonian's
Terms of Use
page .
International media Interoperability Framework
IIIF provides researchers rich metadata and media viewing options for comparison of works across cultural heritage collections. Visit the IIIF page to learn more.
There are restrictions for re-using this image. For more information, visit the Smithsonian's
Terms of Use
page .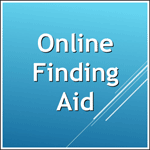 There are restrictions for re-using this image. For more information, visit the Smithsonian's
Terms of Use
page .