Benjamin Layton collection
Object Details
Scope and Contents

The collection documents the life, family history, and collecting interests of World War II veteran and federal employee Benjamin T. Layton. Layton grew up in Virginia and settled in Kensington, Maryland. Notable aspects of the collection include nineteenth-century photographs of African Americans, photographs of Layton's family, 1970s political photographs, and first editions of Richard Wright's Black Boy and Booker T. Washington's Up from Slavery and Working with the Hands. Family photographs and memorabilia reflects the family's roots in Virginia and the Washington, D.C., area. Layton's historical photograph collection draws from photographers in the Mid-Atlantic and New England. Items date from circa 1865 to 1977. The collection measures 3.45 linear feet and is composed of newsletters, clippings, pamphlets, newspapers, correspondence, certificates, photographs, memorabilia, books, stamps, etchings, and programs. It has been arranged in three series: Series I: Biographical Files, 1913-1977, Series II: Photographs, circa 1865-1977, and Series III: Printed Material, 1901-circa 1976. Some items in Series II and Series III are oversized.
Biographical / Historical

Benjamin Thomas Layton was born on December 24, 1917, in Hanover, Virginia, to a prominent Virginia family. His maternal great-grandfather, Ballard Trent Edwards, was a freeborn African American man who opened a school for formerly enslaved people and served for eight years in the Virginia House of Delegates. His father, William Brown Layton, was the superintendent of the Negro Reformatory of Virginia (later the Virginia Manual Labor School), a reform school for African American boys located in Hanover County. Layton was an athlete and scholar, playing varsity tennis and attending Virginia Union University in Richmond, Virginia. He did graduate work in social sciences at the University of Chicago and Howard University, but his studies were interrupted by the draft in 1941. Layton served with distinction in the U.S. Army during World War II, leading truck convoys carrying soldiers, supplies, weapons, and prisoners of war during the Battle of the Bulge. He also worked in military intelligence. His last active duty assignment was commanding a military detachment in Baumholder, Germany. His decorations included the Bronze Star, which he was awarded in 1977. He attained the rank of lieutenant colonel before retiring from the Army in 1963. From 1963 to 1966 he worked in Europe, then returned to the United States in 1966, where he was an ROTC instructor at Chamberlain Vocational High School in Washington, D.C. He left in 1967 to become an equal-opportunity specialist at the United States Department of Agriculture, from which he retired in 1985. His brother William W. Layton also lived and worked in the Washington, D.C., area. Layton had a passion for collecting and donated coins, paper money, and military artifacts to the Smithsonian National Museum of American History. He also donated objects relating to clubs and fraternities to the Anacostia Community Museum. He was a member of numerous organizations, including the Retired Officers Association, the Reserve Officers Association of the United States, the American Legion, the Prince Hall Masons, the Kiwanis Club of Wheaton, and the Federation Nationale des Anciens Combattants, a French veterans group. Layton was married twice, his first marriage to Irma Goode ending in divorce. He lived in Kensington, Maryland, with his second wife Marguerite, with whom he had two daughters. He died on February 15, 2001, at age 83 and is buried at Arlington National Cemetery.
Date

circa 1865-1977
Extent

3.45 Linear feet (5 boxes; 1 folder)
Provenance

The Benjamin Layton collection was donated to the Anacostia Community Museum in two accretions in 1976 and 1978 by Benjamin Layton.
Rights

The Benjamin Layton collection is the physical property of the Anacostia Community Museum. Literary and copyright belong to the creator or their legal heirs and assigns. Rights to work produced during the normal course of Museum business resides with the Anacostia Community Museum. For further information, and to obtain permission to publish or reproduce, contact the Museum Archives.
Citation

Benjamin Layton collection, Anacostia Community Museum Archives, Smithsonian Institution, gift of Benjamin Layton.
Type

Collection descriptions
Archival materials
Cartes-de-visite
Postage stamps
Programs
Tintypes
Correspondence
Newsletters
Cabinet photographs
Black-and-white photographs
Portraits
Photographic prints
Pamphlets
Photographs
Etchings
Copy prints
Topic

John F. Kennedy Center for the Performing Arts (U.S.)
African American newspapers
African American veterans
African American military personnel
Bronze Star Medal (U.S.)
African American families
Politicians -- United States
Identifier

ACMA.06-031
There are restrictions for re-using this image. For more information, visit the Smithsonian's
Terms of Use
page .
International media Interoperability Framework
IIIF provides researchers rich metadata and media viewing options for comparison of works across cultural heritage collections. Visit the IIIF page to learn more.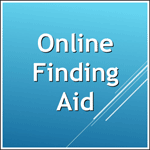 There are restrictions for re-using this image. For more information, visit the Smithsonian's
Terms of Use
page .