Chester Lee Harris papers
Object Details
Scope and Contents note

This collection documents the activities in the personal life of Chester Lee Harris and his family between 1884 and 2001. The majority of materials contained in this collection are family and travel snapshots. The series of biographical documents and books outline major events in his life, as well as his service in the military and his community.
Biographical/Historical note

Chester Lee Harris was born in 1940, spending his early years at Hackensack, New Jersey with his parents, Chester and Margaret Harris. His sister Renee Harris was born three years later, after which the family moved to Manhattan, New York. Lee's mother was 16 years old when he was born – documentation on his father, however, is scarce. Margaret later divorced Chester and became married to William Beasley, who died in 1977. Both Lee and Renee graduated Edward W. Stitt Junior high school in New York. In the early 1960s, Lee was enlisted in the 369th Infantry of the New York Army National Guard, participating in training at Fort Dix and Fort Drum. After his discharge, Lee married Claudette Nourse in 1969, moving into an apartment in the Bronx. He worked as a New York City Transit bus operator until 1994. Their first house was acquired after retirement in Charlotte, North Carolina. The couple remains active in the community into later years of their life. At the age of fifty, Claudette graduated Bronx Community College of the City University of New York with an Associate's degree in Applied Science. Lee was fifty-nine and Claudette sixty-three when they volunteered at the Citizen's Academy of the Charlotte-Mecklenburg Police Department. The two-month program aimed to foster public understanding on the incentives behind police work, in order to correct common misunderstandings. The following year Lee again applied to be a police department volunteer, this time for the Programs for Accessible Living's Parking Patrol Program (P.A.L.). There is no indication of whether he was accepted into this program or not. Gatherings with his extended family continued after marriage, particularly at Christmas. His grandmother, Henrietta Cephas Brown ("Nana") makes a consistent appearance in family photographs since Lee's birth, indicating their close correspondence. He also made trips with his extended family to locales such as Cape Cod, New Hampshire, and New York City.
Date

circa 1884-2001
bulk 1940-1976
Extent

1.37 Linear feet (4 boxes)
Provenance

The Lee Harris papers were donated to the Anacostia Community Museum in August 2003 by Mr. Chester Lee Harris.
Rights

The Lee Harris papers are the physical property of the Anacostia Community Museum. Literary and copyright belong to the author/creator or their legal heirs and assigns. Rights to work produced during the normal course of Museum business resides with the Anacostia Community Museum. For further information, and to obtain permission to publish or reproduce, contact the Museum Archives.
Citation

The Lee Harris papers, Anacostia Community Museum Archives, Smithsonian Institution, gift of Mr. Chester Lee Harris.
Type

Collection descriptions
Archival materials
Ephemera
Color photographs
Clippings
Brochures
Books
Awards
Memorabilia
Invitations
Newspaper clippings
Programs
Topic

African Americans -- Employment
Travel
African American families
African American military personnel
Hackensack (N.J.)
Place

New York (N.Y.)
Identifier

ACMA.06-034
There are restrictions for re-using this image. For more information, visit the Smithsonian's
Terms of Use
page .
International media Interoperability Framework
IIIF provides researchers rich metadata and media viewing options for comparison of works across cultural heritage collections. Visit the IIIF page to learn more.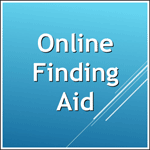 There are restrictions for re-using this image. For more information, visit the Smithsonian's
Terms of Use
page .