Sullivan family papers
Object Details
Scope and Contents note

These papers, which date from 1880 to 1994, bulk dates 1920–1960, document the lives of four generations of the Sullivan family. They contain material relating to a great number of Sullivan family members descended from Livinia and Abraham Sullivan. The papers especially offer insight into the family's life and involvement during the Second World War through a particularly abundant collection of correspondence and photographs. The papers also include books, legal documents, financial records, and school materials.
Biographical/Historical note

In 1883 Abraham Sullivan welcomed his wife, Livinia and four children, Charles, Nynetta, Emma, and Theodore to Boston, Massachusetts. Emigrating from New Brunswick, Canada, the family would remain in the Boston area for many generations to come. After the move to Boston, oldest son Charles H. Sullivan would rise to prominence in the New England music scene. He became a skilled craftsman in instrument-making and founded the Boston Victorian Orchestra, a multi-racial orchestra. Charles Sullivan never married, which perhaps contributes to the lack of information on his life. His brother Theodore married Anne Vann of Nova Scotia, Canada. Together they raised two daughters from Anne's previous marriage, Sadie and Rosa Jones (later Sadie Thompson and Rosa Miller). They also had four children of their own, Theodore M., twins Mary (later Mary Walters) and May, and Frances (later Frances Mendez). Theodore and Anne's son Theodore M. began his family's military tradition by enlisting in the army in 1917, during the First World War. He spent two years fighting in Europe before being honorably discharged at the end of the conflict in 1919. In the early 1930s Theodore was awarded the Purple Heart by United States Secretary of War George Dern for eleven different wounds sustained in 1918. Theodore M.'s example was followed by his immediate and extended family members during the Second World War. Many of the women volunteered in war efforts at home and all three of Theodore M.'s sons, Lewis, Earle, and Edwin (Eddy) enlisted for service in the armed forces. In 1943 Earle Sullivan was accepted into the Tuskegee Institution's program for training the first African American military pilots (now famously known as the "Tuskegee Airmen") and was well into his training before his death at the end of 1943. The Sullivan family continued their tradition of service for many decades through memberships with the Red Cross and American Legion. In 1954 Sadie Thompson, Theodore M. Sullivan's half sister, was honored with an award for forty years of service in her Boston Chapter of the American Red Cross, and again in 1971 for fifty five years of active involvement. Although the Sullivan family retained ties to the Boston area they originally settled in, several branches have spread throughout the northeastern United States. After his marriage, Theodore M. Sullivan began working for the Bureau of Engraving in Washington D.C. Still connected to his Boston home, Theodore split his time between the two cities until his death in 1969. Upon her marriage to Thomas Mendes, Ethylene Mendez, daughter of Francis Sullivan Mendez moved to Long Island, N.Y. She was eventually followed by her mother and sister, Lillian, where they lived until their deaths in the 1980s and 90s.
Date

1860-1994
bulk 1920-1960
Extent

2.25 Linear feet (7 boxes)
Provenance

The Sullivan Family papers were donated to the Anacostia Community Museum in April 2005 by Savina Martin, Dominga Martin and Donna Akiba Sullivan Harper.
Rights

The Sullivan Family papers are the physical property of the Anacostia Community Museum. Literary and copyright belong to the author/creator or their legal heirs and assigns. Rights to work produced during the normal course of Museum business resides with the Anacostia Community Museum. For further information, and to obtain permission to publish or reproduce, contact the Museum Archives.
Citation

The Sullivan Family papers, Anacostia Community Museum Archives, Smithsonian Institution, gift of Savina Martin, Dominga Martin and Donna Akiba Sullivan Harper.
Type

Collection descriptions
Archival materials
Autograph albums
Books
Correspondence
Certificates
Tintypes (prints)
Ephemera
Financial records
Negatives (photographic)
Photographic prints
Topic

American Legion
African American military personnel
African American musicians
African American families
World War, 1914-1918 -- African Americans
American Red Cross
World War, 1939-1945 -- African Americans
Place

Long Island (N. Y.)
Washington (D.C.)
Warsaw (Poland)
Boston (Mass.)
New Brunswick
Identifier

ACMA.06-035
There are restrictions for re-using this image. For more information, visit the Smithsonian's
Terms of Use
page .
International media Interoperability Framework
IIIF provides researchers rich metadata and media viewing options for comparison of works across cultural heritage collections. Visit the IIIF page to learn more.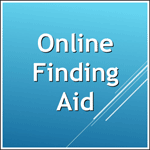 There are restrictions for re-using this image. For more information, visit the Smithsonian's
Terms of Use
page .