Rev. H. Rhett James papers
Object Details
Scope and Contents note

The Reverend H. Rhett James papers, which date from 1961 to 2004, document the personal and professional life of Reverend H. Rhett James. Very notable are the letters and correspondence between Reverend H. Rhett James and the United States of America President, Lyndon B. Johnson, and his cabinet. The papers include an oral history, a C.V., letters and correspondence, awards, black-and-white photographs, books, clippings. color photographs, ephemera, invitations, newsletters, photographic prints, signatures, audio cassettes, and videocassettes.
Biographical/Historical note

Reverend H. Rhett James was an ardent pastor,African-American educator, and community activist, who played a role in Dallas and the larger Texas community during the Civil Rights era. Reverend H. Rhett James (1928-2004) was born in Baltimore, Maryland, on December 1, 1928. He received his early education in the public schools of Topeka, Kansas, Nashville, Tennessee and San Antonio, Texas, he enrolled at Virginia Union University, Richomond Virginia. Upon graduation (Bachelor's 1950), he accepted a teaching position in San Antonio, and became the first African American to receive the Masters of Education Degree from Our Lady of the Lake College (1951). Returning to his Alma Mater, Virginia Union, he taught in the Department of Education and Psychology and received his Masters of Divinty Degree (1958). Moving to Dallas to accept the pastorate of New Hope Baptist church, he enrolled in the Brite College, T.C.U. and became the first African American to receive the Masters of Theology Degree (1961). He rceived his Ph.D. degree in Urban Administration frm the University of Texas at Arlingotn (1981). He served as pastor of New Hope Baptist church until his retirement in 1986. As a political and community activist, he headed scores of local organizations working for desegregation and human rights causes. He headed the N.A.A.C.P through severe local desegregation and human rights causes; founder and twelve year Board President of the Dallas O.I.C. (Opportunities Industrialization Center); the first black president of the Dallas War on Poverty (DCCAC); founding Board member of the Dallas Urban League and Board and Budget committee member for the Dallas United Way, ACLU, Southern Historical Association, UNCF and YMCA boards. Rverend H. Rhett James died on March 14, 2004. He left one daughter and three sons.
Date

circa 1961-2004
Extent

1.18 Linear feet (3 boxes)
Rights

Use of the materials requires an appointment. Please contact the archivist to make an appointment: ACMarchives@si.edu.
Citation

Rev. H. Rhett James papers, Anacostia Community Museum Archives, Smithsonian Institution, gift of Gregory James.
Type

Collection descriptions
Archival materials
Color photographs
Newsletters
Audiocassettes
Books
Photographic prints
Oral histories (document genres)
Awards
Signatures (names)
Videocassettes
Resumes
Ephemera
Invitations
Correspondence
Clippings
Topic

African Americans -- Education
African American religious leaders
African American political activists
Race relations
Discrimination in employment
African Americans -- Employment
School integration
Civil rights
Place

Dallas (Tex.)
Identifier

ACMA.06-037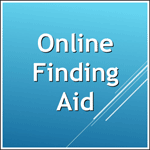 There are restrictions for re-using this image. For more information, visit the Smithsonian's
Terms of Use
page .