Plummer-Arnold Family papers
Object Details
Scope and Contents

The Plummer-Arnold family papers span the late 19th century to 2005, with the bulk of the material dating from circa 1880 to circa 1955. The collection contains 48 black-and-white and color photographs, one letter, one certificate, and two DVDs. The black-and-white and color photographs, mostly undated, depict the daily lives and activities of descendants of the Plummer and Arnold families. The collection also features a letter, certificate, and DVDs relating to the honorable discharge of U.S. Army chaplain Henry Vinton Plummer (1844-1905). The collection is organized into two series, Series 1: Family photographs and Series 2: Henry Vinton Plummer military service.
Biographical/Historical note

The Plummer-Arnold family has a long and notable history. Adam Francis Plummer (1819-1905) and Emily Saunders Arnold (1815-1876) were enslaved African Americans who married in 1841. The couple was separated on different Maryland plantations for the first 22 years of their marriage. They had eighteen children, only nine of whom survived to adulthood. Their eldest son, Henry Vinton Plummer (1844-1905), escaped slavery in 1862 to become a Civil War chaplain and founder of the Bladensburg Union Burial Association. His descendents' successful battle to upgrade his 1894 dishonorable discharge from the U.S. Army is documented in this collection. In 1862, Henry Vinton Plummer escaped from a Maryland plantation to the District of Columbia, where he joined the Union Navy as a chaplain. He was honorably discharged in 1865 and began his studies at Wayland Seminary, which educated freedmen to enter the Baptist ministry. Upon completion of his studies he became the pastor of St. Paul Baptist Church in Bladensburg, Maryland, founded by his sister, Sarah Miranda Plummer, on October 19, 1866. Henry Vinton Plummer married Julia Lomax of Virginia in 1867 and their marriage produced nine children. Henry Vinton Plummer founded the Bladensburg Union Burial Association in 1870, a society that ensured that its African American members would receive a proper funeral by collecting dues and pledges. It was formed in response to a white undertaker's refusal to conduct a funeral because the family of the deceased could not afford to pay. Plummer interceded on behalf of the family and paid their debt. The Bladensburg Union Burial Association remained an active and successful organization into the 20th century. In 1884, Plummer was appointed as the first black chaplain in the 9th Calvary, one of the Buffalo Soldier units of the Regular Army. Amidst controversy, Plummer was accused of conduct unbecoming an officer and dishonorably discharged from his post in Fort Robinson, Nebraska, by a military court in 1894. In 2005, Plummer's descendants successfully petitioned the Army Board for Correction of Military Records to eradicate his dishonorable discharge. They were issued a certificate from the Army that retroactively grants Plummer the honorable discharge he was denied during his life.
Date

circa 1880-2005
circa 2005
bulk 1880-1955
Extent

1.44 Linear feet (2 boxes)
Provenance

The Plummer-Arnold family papers were donated to the Anacostia Community Museum on October 14, 2004, by Reverend L. Jerome Fowler.
Rights

The Plummer-Arnold Family papers are the physical property of the Anacostia Community Museum. Literary and copyright belong to the author/creator or their legal heirs and assigns. For further information, and to obtain permission to publish or reproduce, contact the Museum Archives.
Citation

The Plummer-Arnold family papers, undated-2005, bulk circa 1880-1955, Anacostia Community Museum Archives, Smithsonian Institution, gift of Reverend L. Jerome Fowler.
Type

Collection descriptions
Archival materials
Letters
Certificates
Family papers
Photographic prints
Dvds
Letters (correspondence)
Topic

Fraternal organizations
African American women
Portraits -- African American women
Race discrimination
African American families
Family reunions
Military chaplains
African American women -- Societies and clubs
Discrimination in the military
Military discharge -- United States
Racism
Place

United States -- Navy -- Chaplain Corps
United States -- Armed Forces -- African Americans
United States -- Army -- Cavalry, 9th
Identifier

ACMA.06-038
There are restrictions for re-using this image. For more information, visit the Smithsonian's
Terms of Use
page .
International media Interoperability Framework
IIIF provides researchers rich metadata and media viewing options for comparison of works across cultural heritage collections. Visit the IIIF page to learn more.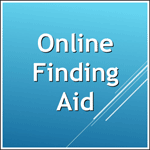 There are restrictions for re-using this image. For more information, visit the Smithsonian's
Terms of Use
page .