Henry P. Whitehead collection
Object Details
Scope and Contents note

The papers of historian Henry P. Whitehead measure 156.91 linear feet and date from 1843 to 2010 (bulk 1945-1986). The collection includes the personal papers of Henry P. Whitehead, Tomlinson D. Todd, Elizabeth B. Delaney and the Howard Theatre Foundation. The collection is divided into four series. Series I focuses on Whitehead and includes papers dating from 1843 to his death in 2011. This series includes biographical material including a large amount of appointment books, identification and membership cards, resumes, certificates, and personal and family material. There is a limited amount of correspondence, which focuses on his personal relationships with family, friends, and general correspondence relating primarily to his work as a local historian. Also found within Whitehead's papers are countless records from his time employed by the Washington DC government. Materials include memoranda, notes, research material, handbooks, guides, manuals, affirmative action info and records, affirmative action plans, promotion recommendations, recruitment plans and summaries, personnel files (complaints), civil actions and reports related too Whitehead's 37 years of government employment. It reflects the activities of numerous departments, primarily in regards to employment and affirmative action. There are also a number of files that document Whitehead's involvement in numerous community organizations. Among the organizations in which Whitehead was involved include U Street Festival, Lincoln Corporation, and the U Street Theater Foundation. The papers of the U Street Foundation document the production and establishment of the annual U Street Festival. The Lincoln Theater Foundation and the U Street Theater Foundation papers document the efforts to reopen the Lincoln Theater. Also included are Whitehead's research on the Lincoln as well as old Lincoln Theatre programs. Additionally found within this series are documents and clippings on the economic development within Washington DC particularly in the Shaw/U Street location. The majority of this series consists of printed material. Printed material in this series includes books, clippings, magazines, newsletters, newspapers, press releases, sheet music, programs as well as promotional material for several Washington DC theaters and organizations. There is a large quantity of theater programs dating from 1900-1986. The majority of the clippings and magazines are theater related topics, coupled with a miscellaneous selection of clippings on topics that presumably captured Whitehead's attention. Research, notes and writings include a large amount of scrapbooks compiled by Whitehead of mostly photocopied clippings documenting Washington DC history, African American theater history, and general African American history. Five scrapbooks were compiled by an unknown source and were previously housed in the New York Public Library collection. Two scrapbooks are about general theater history one about Frances Starr and one about Margaret Anglin. There is also one scrapbook pertaiing to Mae Hall. Also included are a large amount of research notes and notebooks along with general miscellaneous notes. There are several photographs of African Americans in the performing arts as well as images of Washington DC and several unidentified men, women, and children. Audio recordings include 23 cassette from the Alexandria Church of God. The remainder of the collection consists of the papers of Tomlinson D. Todd, Elizabeth B. Delaney, and those about the Howard Theatre. The Howard Theatre papers are arranged in Series II and include documents relating to the Washington DC historic Howard Theatre and date from 1910 to 1986. The papers in this series predominantly document the Howard Theatre Foundation's efforts to reestablish and run the Howard Theatre in which Whitehead was the vice president. Records include business correspondence, founding documents, photographs, memoranda, press releases, member lists, financial records, clippings, and scrapbooks of clippings pertaining to the organization and theatre. The correspondence in the collection include a handful of letters from the Washington DC government along with individuals and organizations. Also included is a large amount of interoffice memoradums. Administrative records include lawsuits, resolutions, meeting minutes, grant proposals, press releases, memoranda, member lists, studies and reports. Financial records include check stubs, receipts, invoices, bank statements, expenses, and contribution lists. Printed material includes original and photocopied clippings relating to the history and coverage of the foundation activities. Mostly promotional material as flyers, brochures, and press releases along with programs. In particular two 1920 Howard Theatre programs. The scrapbooks of original and photocopied clippings compiled by Whitehead chronicle the history of the theatre and coverage of the foundation activities. There are three VHS cassette featuring Whitehead discussing the Howard Theatre. Also found in series 2 are numerous stock investment record books belonging to A.E. Lichtman one of the early managers of the Howard Theatre. In addition early correspondence between Lichtman and the Rex Amusement Company concerning operational management issues of the Howard Theatre. The Tomlinson D. Todd papers are arranged in Series III and date from 1902-1986 they include organization files, collected printed materials, subject files, and personal papers. The collection includes materials relating to organizations in which there was a relationship to Todd's work and in which he had an interest primarily during the 1940s and 1950s, organizations include the National Negro Congress (ca, 1946-1947); the Congress for Industrial Organizations (1943-1947); National Council of Negro Women (1947-1949); Committee for Racial Democracy in the Nation's Capital (1947-1948). The subject files include documents from three of Todd's organizations; Institute on Race Relation, Club Internationale, and his radio program "Americans All". As well as printed material from Todd's alma mater Lincoln University. The largest subject file is "Americans All" which includes radio scripts as well as audio recording of a few programs and public service announcements. Also found are several black and white photographs of Todd at the radio studio. Printed materials include newspapers, leaflets, convention proceedings, and flyers, There are a large amount of programs ranging from church worship to convention as well as performance. Also present is a small amount of personal papers, including resumes, certificates, admission tickets, family documents, and travel ephemera from his all expense paid trip to Nigeria. There are a few photographs of Todd at functions and with notable individuals as well as some family, friends and travel. Elizabeth's B. Delaney papers are arranged in Series IV and date from 1874-1973. The papers primarily document her involvement in four organizations, the Grand Oder of Odd Fellow of Kentucky, the Order Eastern Star Kentucky, the State Federation of Colored Women's Clubs of Kentucky and the National Association of Colored Women. There is a small amount of printed material belonging to her son primarily the Alpha Phi Alpha material and Gospel Choral Sheet Music, and books. The Scrapbook was complied by Whitehead consisting of photocopied clipping documenting the life of Elizabeth B. Delaney.
Biographical/Historical note

Henry Preston Whitehead Jr., was a native of Columbus Ohio. A graduate of Ohio State University, where he also attended law school and was a member of the Omega Psi Phi fraternity. Mr. Whitehead discovered Washington's "Black Broadway" in 1940, when he was a soldier in town on a weekend furlough. As he served in the Army in the South Pacific during World War II. Prior to moving to Washington DC Henry P. Whitehead worked for five years as a liquor inspector. Mr. Whitehead moved to Washington D.C. in 1949 and worked for the Post Office before working for the District of Columbia government where he stayed 21 years. He led several equal employment initiatives during the 1960s and 1970s, and was last employed as associate director of the District's Office of Human Rights. In 1980 after putting in 37 years of government service Mr. Whitehead retired. Mr. Whitehead was an historian who led efforts to restore Washington's U Street cultural corridor and achieved recognition as an authority on and collector of black theatrical memorabilia. Mr. Whitehead worked to promote and preserve the city's rich African American cultural heritage. Mr. Whitehead, served as the chairman and president for 10 years of the Howard Theater Foundation Inc., which he helped establish. There he led the effort to include Howard Theatre in the National Register of Historic Places. Similarly he was an active member of the U Street Festival Foundation. He was an adviser to the Kennedy Center, Anacostia Museum, and other Smithsonian Institution units and contributed materials to their exhibitions. He was also a consultant to historical documentaries broadcast on public television and radio, including PBS's "Duke Ellington's Washington." His writings included "Remembering U Street," a book used for annual festivals in the historic area. Mr. Whitehead was also the founder and board member of the Lincoln Theatre Foundation. Henry P. Whitehead Jr. died on January 8th 2002 at the age of 84.
Date

1843-2010
bulk 1940-1986
Extent

156.91 Linear feet (178 boxes)
Provenance

The collection was donated to the Anacostia Community Museum on September 1, 2005 by Michael A. Watkins.
Rights

The Henry P. Whitehead collection is the physical property of the Anacostia Community Museum. Literary and copyright belong to the author/creator or their legal heirs and assigns. Rights to work produced during the normal course of Museum business resides with the Anacostia Community Museum. For further information, and to obtain permission to publish or reproduce, contact the Museum Archives.
Citation

Henry P. Whitehead collection, Anacostia Community Museum Archives, Smithsonian Institution, gift of Michael A. Watkins.
Type

Collection descriptions
Archival materials
Pamphlets
Sound recordings
Clippings
Memorabilia
Newspapers
Photographs
Books
Brochures
Topic

Howard Theatre (Washington, D.C.)
African Americans
National Negro Congress (U.S.)
National Council of Negro Women
Radio broadcasting
African American neighborhoods
African American musicians
Identifier

ACMA.06-042
There are restrictions for re-using this image. For more information, visit the Smithsonian's
Terms of Use
page .
International media Interoperability Framework
IIIF provides researchers rich metadata and media viewing options for comparison of works across cultural heritage collections. Visit the IIIF page to learn more.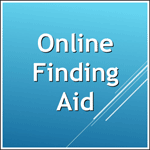 There are restrictions for re-using this image. For more information, visit the Smithsonian's
Terms of Use
page .