Benjamin W. Austin Liberian Autograph Collection
Object Details
Scope amd Contents note

The collection which dates from 1862 to 1895, bulk dates 1880-1889, documents an artificial grouping of letters, visiting cards, and articles that address the personalities of various early government officials of what was then the Republic of Liberia. Of particular interest are the series for letters addressed to Rev. Ben W. Austin who was at one time the secretary of the Northwestern Literary and Historical Society in Sioux City and later, the secretary of the Trinity Historical Society in Dallas, Texas. There is also an interesting letter from Joseph J. Roberts, the first President of Liberia.
Biographical/Historical note

The roots of the country of Liberia can be traced to the American Colonization Society. The society was instrumental in the founding of the colony of Liberia in 1821. Controversial even at its beginnings, it advocated the removal of free people of color from the United States, where they suffered restrictive legislative rights, to Africa. It was thought in Africa, African Americans would enjoy freedoms that would always be denied to them by free whites in the Americas. Originally begun as a colony of the United States, Liberia was governed by white agents until the appointment of Joseph Jenkins Roberts in 1842. In 1847 Liberia's legislative body voted to declare independence from the United States and elected Roberts as the first President.
Date

circa 1862-1895
bulk 1884-1889
Extent

0.06 Linear feet ((1 box) (4 folders))
Rights

The Correspondence from the Republic of Liberia collection is the physical property of the Anacostia Community Museum. Literary and copyright belong to the author/creator or their legal heirs and assigns. Rights to work produced during the normal course of Museum business resides with the Anacostia Community Museum. For further information, and to obtain permission to publish or reproduce, contact the Museum Archives.
Citation

Benjamin W. Austin Liberian Autograph Collection, Anacostia Community Museum Archives, Smithsonian Institution.
Type

Collection descriptions
Archival materials
Clippings
Correspondence
Lithographs
Signatures (names)
Topic

Slavery -- United States
Place

Liberia
Identifier

ACMA.06-049
There are restrictions for re-using this image. For more information, visit the Smithsonian's
Terms of Use
page .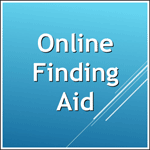 There are restrictions for re-using this image. For more information, visit the Smithsonian's
Terms of Use
page .