Byron de la Beckwith papers
Object Details
Biographical/Historical note

Byron de la Beckwith (1920-2001) was an American white supremacist and Klansman who was convicted of killing civil rights leader Medgar Evers on June 12, 1963 in Jackson, Mississippi. De la Beckwith was tried for the murder twice in 1964, but in both cases an all-white jury was unable to return a verdict, resulting in mistrials. In 1994 a third jury convicted him of first-degree murder. The 1996 film Ghosts of Mississippi tells the story of the murder and de la Beckwith's eventual conviction.
Date

circa 1990
Extent

0.8 Linear feet (1 box)
Citation

Byron de la Beckwith papers, Anacostia Community Museum Archives, Smithsonian Institution, gift of Mike Ferraiuolo.
Type

Collection descriptions
Archival materials
Articles
Correspondence
Photocopies
Newspapers
Newsletters
Topic

Hate crimes -- Mississippi
Racism
White supremacy movements
Identifier

ACMA.06-051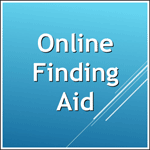 There are restrictions for re-using this image. For more information, visit the Smithsonian's
Terms of Use
page .