Frederick Douglass Dwellings Collection
Object Details
Biographical/Historical note

Built as temporary housing for World War II workers, the Frederick Douglass Dwellings were located on land previously owned by Tobias Henson, a former slave, who, after purchasing his freedom and that of his family, purchased and developed a 24-acre tract called The Ridge. Henson added to his landholdings and by the 1870s his family was the principal landholder in the black community of Stantontown; they remained on the land until the 1940s, when the federal government condemned the community to build the Frederick Douglass Dwellings. Deemed uninhabitable in 1998 and left vacant, the Frederick Douglass Dwellings were demolished in 2000 to make way for a new mixed-income community.
Date

circa 1940s-1990s
Extent

1.5 Linear feet ((3 boxes))
Citation

Frederick Douglass Dwellings collection, Anacostia Community Museum Archives, Smithsonian Institution, gift of members of the Southeast Voices.
Type

Collection descriptions
Archival materials
Magazines (periodicals)
Slides (photographs)
Photographic prints
Black-and-white photographs
Clippings
Color photographs
Topic

African Americans
Public housing
African Americans -- Social life and customs
African American neighborhoods
Place

Anacostia (Washington, D.C.)
Washington (D.C.)
Identifier

ACMA.06-066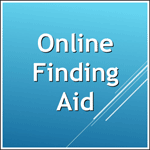 There are restrictions for re-using this image. For more information, visit the Smithsonian's
Terms of Use
page .