Geneva Townes Turner Papers
Object Details
Scope and Contents

The papers of Geneva Townes Turner measure 1.8 cubic feet and date from 1895 to 1999 with the bulk of material dating from 1930 to 1970. Included are biographical files, writings, correspondence, scrapbooks, photographs, and monographs and booklets. Biographical files include records from Townes Turner's life and records of her family members. These include vital documents and related correspondence, scrapbooks, family member lists, and awards. Scrapbooks feature photographs and texts that are related to Townes Turner's relatives and herself. Writings include miscellaneous handwritten material in a journal that includes allegories and myths. The original journal is in fragile condition. Use photocopies of some pages are present. Correspondence includes personal and professional cards and letters. Correspondents include Townes Turner's father Edlow Townes, and letters to Townes Turner's nephew Eugene, and unspecified correspondence from Lyon, Roache and Horan Title Settlements Incorporated. Photographs feature personal snapshots of individuals and groups, plus one image of a wedding. Individuals in the photographs are not identified. Monographs and booklets consist of the publication Africanisms in the Gullah Dialect by Lorenzo Dow Turner that Geneva Townes Turner assisted in researching, and small booklets of writings by Silas N. Berry.
Biographical/Historical note

Geneva Calcier Townes Turner was born August 13, 1893 in Warren, Virginia to Edlow Anderson Townes and Letitia Polina Coleman Townes. She moved to Washington D.C. in 1902. She graduated from Myrtilla Miner Normal School in 1916 after receiving training to teach and later took additional graduate courses in teaching methodology at Howard University. She was appointed to the Washington D.C. Public School System in September 1916 at the Garfield School and taught elementary school students. In 1919, she married former Howard University classmate Lorenzo Dow Turner, who was an academic and linguist. Lorenzo Turner's work included groundbreaking research on the Gullah language of coastal South Carolina, Georgia, and the Sea Islands. Geneva Townes Turner assisted in making recordings of the Gullah dialect, and served as her husband's associate and scribe during this time. She took phonetics courses to prepare for the research. The pair separated with the intention of divorcing in 1938. Townes Turner returned to Washington D.C. In 1941, Townes Turner collaborated with Elise P. Derricotte and Jessie H. Roy in writing a book titled Word Pictures of the Great and was later revised in 1961 to Word Pictures of Great Negroes. She also co-authored a book titled Pioneers of Long Ago in 1953. Additionally, Townes Turner was instrumental in establishing the Washington Conservatory of Music and School of Expression. Geneva Townes Turner died in 1983 at the age of 89.
Date

1895-1999
bulk 1930-1970
Extent

1.8 Cubic feet (consisting of 1 box and 3 oversized flat boxes.)
Provenance

Donated by Eugene Townes in 2010.
Rights

Collection items available for reproduction, but the Archives makes no guarantees concerning copyright restrictions. Other intellectual property rights may apply. Archives cost-recovery and use fees may apply when requesting reproductions.
Citation

Geneva Townes Turner Papers, Anacostia Community Museum Archives, Smithsonian Institution, gift of Eugene Townes.
Type

Collection descriptions
Archival materials
Clippings
Programs
Portraits
Photographs
Scrapbooks
Correspondence
Marriage certificates
Identifier

ACMA.06-069
There are restrictions for re-using this image. For more information, visit the Smithsonian's
Terms of Use
page .
International media Interoperability Framework
IIIF provides researchers rich metadata and media viewing options for comparison of works across cultural heritage collections. Visit the IIIF page to learn more.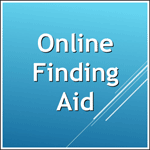 There are restrictions for re-using this image. For more information, visit the Smithsonian's
Terms of Use
page .