Donald Murray Jr. Papers
Object Details
Scope and Contents

The Donald Murray Jr. papers measure 2.4 cubic feet and date from 1934 to 2014, with the bulk of the material dating from 1987 to 2004. The papers contain biographical material, records related to Murray's professional activities, photographs, and audiovisual material. The biographical files contain scrapbooks, awards and certificates, and material related both to his family and his personal background. Contents include a scrapbook detailing the Million Man March, memorial programs for family members or friends, a high school year book, and assorted celebratory event programs. Additional material related to Murray's family include a family portrait listed in the Photographs series. Of the three scrapbooks in the collection, one has been disassembled due to preservation concerns and is housed in the order in which it was presented. Images of the original scrapbook are included. Additional scrapbooks are maintained as they were received. The professional files document activities Murray led or participated in as a part of the Humanities Council of Washington D.C. which includes correspondence and material collected from his time on Mayor Marion Barry Jr.'s administration, such as copies of proclamations and background on Murray and other cabinet members. The series Photographs contains four oversized portraits of Donald Murray Jr. and his family, as well as the Morgan State University graduating class of 1960, and a signed portrait of an unknown man. Audiovisual material contains 15 items that include copies of documentaries, lectures given by Donald Murray Jr., and public testimonies. Additional material includes photographs or videos of events.
Biographical Note

Donald Murray Junior was one of the first generation of professional city government leaders in Washington D.C. who became prominent after home rule and the election of Marion Barry Jr. Following the election of Mayor Barry, Murray became the Manager and Director of the Department of Consumer and Regulatory Affairs (DCRA) in March 1987. Murray received his bachelor's degree from Morgan State University in Baltimore, and a master's degree in social work from Howard University. As a graduate student at Howard University, he worked for the United Planning Organization and then served three years as Associate Director of Friendship House Association. He also served in the Army for two years. Prior to his career in city goverment, Murray was a professor at the University of Maryland and Director of the university's African Studies Department. He left the university in 1981 to become acting director of the Department of Licenses, Investigations and Inspections of the District of Columbia. Donald Murray Junior served as a board member to the Humanities Council of Washington D.C. from 2004 to 2010.
Date

1934-2014
Extent

2.4 Cubic feet (1 box, 4 flat boxes)
Provenance

Donated by Donald Murray Jr. in 2015.
Rights

Collection items available for reproduction, but the Archives makes no guarantees concerning copyright restrictions. Other intellectual property rights may apply. Archives cost-recovery and use fees may apply when requesting reproductions.
Citation

Donald Murray Jr. Papers, Anacostia Community Museum Archives, Smithsonian Institution, gift of Donald Murray Jr.
Type

Collection descriptions
Archival materials
Scrapbooks
Photographs
Programs (documents)
Awards
Certificates
Audiovisual materials
Topic

African Americans -- Washington (D.C.)
D.C. Community Humanities Council
Place

Washington, D.C. -- history
Identifier

ACMA.06-078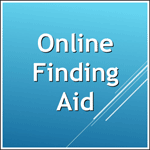 There are restrictions for re-using this image. For more information, visit the Smithsonian's
Terms of Use
page .