Labat: A Creole Legacy Project Records
Object Details
Scope and Contents note

The Labat: A Creole Legacy project records, 2001-2004, contain material related to the creation of the Labat: A Creole Legacy quilt. The quilt, based on the life and family history of Celestine Labat, was created by the artist Lori K. Gordon and acquired by the Smithsonian Institution in 2004. Series 1: Writings contains correspondence, writings, notes, and speeches by Gordon her life, work, and research on Labat family history, and friendship with Labat. Series 2: Interview Transcripts consist of transcripts of Gordon's interviews of Labat. Series 3: Printed Materials consists of newspaper clippings and artwork related to Labat, Gordon, and the quilt. Series 4: Audiovisual Materials consists of 21 audiocassettes and 4 videocassettes containing interview material. Series 5: Digital Materials consists of 1 floppy disk and 3 CDs containing images and documents related to creation of the quilt.
Biographical/Historical note

Biography of Celestine Labat -- Celestine Labat (1898-2002), educator and traveler, was born and raised in Bay St. Louis, Mississippi, in a large Creole family. Her mother Leonora Fayard was a homemaker, and her father Joseph Labat, known as "Papa Joe," was a builder and engineer. Celestine Labat's education would have been limited to eighth grade due to racial discrimination, but she moved to Indianapolis and did domestic work in order to finish high school. Upon graduation, she returned to Mississippi and became a secondary school teacher. After a decade of teaching, her desire for higher education prompted a move to Washington, DC, where she attained a bachelor's degree in science during the years of WWII. She continued teaching, moving to San Antonio, Texas, then Los Angeles, California, where she got her master's degree in education at the University of Southern California. She again returned to Mississippi and taught at St. Augustine Seminary for twenty years before retiring at age 72. She remained active until the last years of her life, and at age 102 was the featured speaker at a Hancock County Historical Society luncheon where she met artist Lori K. Gordon. Their collaboration lasted until her death in 2002. Biography of Lori K. Gordon -- Lori K. Gordon (1958-), visual artist, is originally from eastern South Dakota but now makes her home in Bay St. Louis, Mississippi. Her work reflects her interest in social issues and her environment, such as the "Katrina Collection," in which Gordon made art from found objects after her studio and community were devastated by Hurricane Katrina. Her meeting with Celestine Labat in 2000 was the start of a friendship and collaboration that resulted in the art quilt, "Labat: A Creole Legacy," acquired in 2004 by the Smithsonian institution. Gordon's work spans arts forms including sculpture, collage, and painting, and is in public and private collections around the world. She is also the founder and president of Six Degrees Consortium, a nonprofit organization created to "enable the creation and dissemination of works of art that are socially relevant, timely, build bridges across cultures and that address the issues faced by humans in an ever-shrinking world."
Date

2001-2004
Extent

1.31 Linear feet (2 boxes; audiocassettes, videocassettes, floppy disk, CDs)
Provenance

The Labat: A Creole Legacy project records were donated to the Anacostia Community Museum in 2004 by Lori K. Gordon.
Rights

The Labat: A Creole Legacy project records are the physical property of the Anacostia Community Museum. Literary and copyright belong to Lori K. Gordon or their legal heirs and assigns. For further information contact the Museum Archives.
Citation

Labat: A Creole Legacy Project records, Anacostia Community Museum Archives, Smithsonian Institution, gift of Lori K. Gordon.
Type

Collection descriptions
Archival materials
Transcripts
Clippings
Postcards
Videocassettes
Audiocassettes
Oral histories (document genres)
Floppy disks
Cd-roms
Articles
Vhs (videotape format)
Topic

African American families
African American women educators
African American women
African Americans -- Race identity
Creoles
Place

Mississippi
Identifier

ACMA.06-082
There are restrictions for re-using this image. For more information, visit the Smithsonian's
Terms of Use
page .
International media Interoperability Framework
IIIF provides researchers rich metadata and media viewing options for comparison of works across cultural heritage collections. Visit the IIIF page to learn more.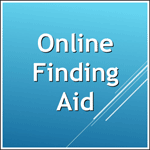 There are restrictions for re-using this image. For more information, visit the Smithsonian's
Terms of Use
page .