Carol and Katie Davis Collection of Adams Morgan Ephemeral
Object Details
Scope and Contents

Carol and Katie Davis Collection of Adams Morgan Ephemera, which dates from 1973-1974 and measures 1.29 linear feet, documents the growth and flourishing of neigborhood activism in Washington, DC both before and after the arrival of Home Rule. The collection includes copies of The Columbian newspaper, the self-proclaimed "Community Newspaper of Adams Morgan," also published as "Noticierio Columbian." Present in the collection are also flyers, brochures, and a report which documents the organization's efforts to fight the impending gentrification, speculation, and displacement that was threatening the neighborhood in the 1970s.
Biographical / Historical

Adams Morgan Organization (AMO), founded in 1972 by neighborhood advocates Marie Nahikian, Walter Pierce, Topper Care, Josephine "Jo" Butler, Edward G. Jackson Sr., Charlotte Fillmore, and Milton Kotler among others, tackled urgent issues in their community like real estate speculation and residential displacement. AMO convened regular and well-attended assembly meetings where residents shared an equal vote with AMO's elected chairperson and 25 representatives. When the Advisory Neigbhorhood Commissions (ANCs) were created as part of DC's transition to Home Rule, AMO served as a model of how local self-government could thrive. The tenant protections that AMO advocated for-including the 1975 Rental Accommodations Act, the 1978 Residential Real Property Transfer Excise Tax, and the 1980 Rental Housing Conversion and Sale Act-have helped preserve what affordable housing has remained in the District of Columbia.
Date

1973-1974
Extent

1.29 Linear feet (1 box)
Rights

Collection items available for reproduction, but the Archives makes no guarantees concerning copyright restrictions. Other intellectual property rights may apply. Archives cost-recovery and use fees may apply when requesting reproductions.
Citation

Anacostia Community Museum Archives,Smithsonian Institution,gift of Carol and Katie Davis.
Type

Collection descriptions
Archival materials
Ephemera
Newspapers
Topic

Community activists
Urban Life
Community Organizations
Place

Washington (D.C.) -- 20th century
Adams Morgan (Washington, D.C.)
Identifier

ACMA.06-084
There are restrictions for re-using this image. For more information, visit the Smithsonian's
Terms of Use
page .
International media Interoperability Framework
IIIF provides researchers rich metadata and media viewing options for comparison of works across cultural heritage collections. Visit the IIIF page to learn more.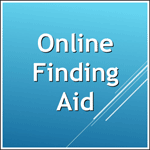 There are restrictions for re-using this image. For more information, visit the Smithsonian's
Terms of Use
page .