Fractious Family Papers
Object Details
Biographical / Historical

William Fractious was born in Virginia around 1827. He and his wife Lucy were likely part of the 40,000 formerly enslaved African American refugees who came to Washington, D.C., during the Civil War. A carpenter by profession, William acquired lot 7 of section 3 of a new development, Barry Farm. The settlement was created by the Freedmen's Bureau who sold building lots to the newly freed men and women. Robert "Bobbie" Fractious (1920 – 1996) was the son of William II and Mary V. Fractious. He had two sisters, Bessie (1918) and Lillian (1915) and one brother, Preston "Bootsie" (1922). He attended elementary school and one year of high school before joining the Civilian Conservation Corps. Robert served in New Cumberland, Pennsylvania in 1939 and Camp Ellis, Illinois in 1940. He enlisted in the United States Army in 1941 as a corporal in Croft, South Carolina and eventually moved up in rank to Staff Sargent. During his service in World War II, he was assigned to the Quartermasters Corps in the Pacific Theater, in Australia. After the war, Robert continued serving in the army for over 20 years. Blanche Lucille Queen (1923 – 2001) married Robert Fractious on December 2, 1945. She was the daughter of Robert H. and Louise E. Queen. Blanche had two sisters, Thelma (1923 – 2005) and Roberta "Diddie" (1924 – 2013). Blanche graduated from Shaw Junior High in 1938 and Armstrong High School in 1941. After marriage, Robert and Blanche settled on Shannon Place in Southeast, D.C., and the couple had two children, Deborah Camille (1952 – 1995) and Rene Emil (1954 – 2017). She worked for the State Department then at the Central Intelligence Agency (CIA) for 30 years. A fifth generation Fractious, Rene Emil Fractious was a proud descendant of the original Barry farm settlers. He spoke at the 2009 Washington Historical Studies Conference about his family legacy and the strong postbellum African American community.
Date

1916-1981
bulk 1940-1970
Extent

1.7 Linear feet (5 boxes)
Provenance

The Fractious Family papers were donated to the Anacostia Community Museum on February 1, 2017, by Kristina Leszczak and Rene Fracticious.
Rights

The Fractious Family papers are the physical property of the Anacostia Community Museum. Literary and copyright belong to the author/creator or their legal heirs and assigns. For further information, and to obtain permission to publish or reproduce, contact the Museum Archives.
Citation

Fractious Family papers, Anacostia Comunity Museum, Smithsonian Institution, gift of Kristina Leszczak and Rene Fracticious.
Type

Collection descriptions
Archival materials
Correspondence
Photographs
Certificates
Topic

African Americans -- Washington (D.C.)
African American families
Military service -- World War, 1914-1918
Place

Anacostia (Washington, D.C.)
Identifier

ACMA.06-086
There are restrictions for re-using this image. For more information, visit the Smithsonian's
Terms of Use
page .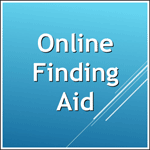 There are restrictions for re-using this image. For more information, visit the Smithsonian's
Terms of Use
page .