ONE DC -Organizing Neighborhood Equity Records
Object Details
Historical note

ONE DC was founded in 1997 as Manna CDC, a community development corporation and subsidiary of Manna Inc. (a non-profit affordable housing developer) in the midst of neighborhood change in the Shaw area of Washington, DC. In 2006, Manna CDC separated from its parent company, Manna, Inc., to become an independent organization know as ONE DC. Over the past two decades, ONE DC has done extensive work supporting tenants' rights, cultivating neighborhood leadership, and pushing for equitable development across the District of Columbia.
Date

1987-2014
Extent

23.35 Linear feet (45 boxes, 21.1 GB)
Provenance

Donated by One DC on February 01, 2017.
Rights

Collection items available for reproduction, but the Archives makes no guarantees concerning copyright restrictions. Other intellectual property rights may apply. Archives cost-recovery and use fees may apply when requesting reproductions.
Citation

ONE DC Records, Anacostia Community Museum Archives, Smithsonian Institution, gift of ONE DC.
Type

Collection descriptions
Archival materials
Correspondence
Digital images
Electronic records (digital records)
Brochures
Annual reports
Administrative records
Financial records
Minutes
Petitions
Topic

Nonprofit organizations
Housing
Urban planning and environment
Community development
Community activists
Gentrification
Place

United States of America -- District of Columbia -- Washington
Identifier

ACMA.06-090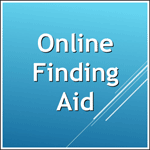 There are restrictions for re-using this image. For more information, visit the Smithsonian's
Terms of Use
page .