Garry Garber DC Dept. of Recreation Collection
Object Details
Scope and Contents

This collection documents the activities of Garry Garber, a founder and 35-year member of the Roving Leaders Program of the DC Department of Parks and Recreation in Washington, DC. Materials include correspondence, brochures, reports, newsletters, financial records, meeting minutes, and the personal daily work diaries of Mr. Garber. It also contains meeting minutes from the 1965 Community Conference of Northwest Washington and the District of Columbia Commissioners' Youth Council from the years: 1957, 1958, and 1959.
Biographical / Historical

Garry Garber, a Mexican American and California native, was a founding member of the Roving Leaders Program of Washington, DC's Department of Parks & Recreation. The program embedded mentors in underserved neighborhoods to cultivate leadership, civic engagement, and a sense of purpose among young residents. Serving in that role from 1956 to 1991, Mr. Garber mentored generations of Washingtonians and played a vital role in the city's early efforts to serve its Latino immigrant communities by advocating for resources, social services, and support from the local government. Largely prior to (but sometimes simultaneously with) his employment with the DC Department of Parks & Recreation, Mr. Garber was a collegiate, semi-professional, and professional boxer, having won the NCAA boxing championship in 1954, the Second Army Championship in 1948, 1949, and 1950, the Worldwide All Army Championship in 1950, the 1967 North American Bantamweight Championship, and was the only American to win a title and gold medal at Israel's 1965 Maccabiah Games. He is a member of both the District of Columbia and Maryland Boxing Hall of Fame.
Date

1955-1998; 2006
Extent

3.58 Linear feet (2 boxes and 1 oversize photograph)
Provenance

Donated by Leslie Garber in 2017 August. Additional materials donated by Leslie Garber 2019 June.
Rights

Collection items available for reproduction, but the Archives makes no guarantees concerning copyright restrictions. Other intellectual property rights may apply. Archives cost-recovery and use fees may apply when requesting reproductions.
Citation

Gary Garber D.C. Department of Recreation Collection,Anacostia Community Museum Archives, Smithsonian Institution, gift of the Garber Family.
Type

Collection descriptions
Archival materials
Clippings
Newspaper clippings
Grant proposals
Brochures
Newsletters
Press releases
Photographic prints
Topic

Youth -- Recreation
Neighborhoods -- Washington, D.C. -- History
Community life -- Washington, D.C.
Culture

Hispanic Americans -- Washington, D.C. -- Social conditions
Identifier

ACMA.06-098
There are restrictions for re-using this image. For more information, visit the Smithsonian's
Terms of Use
page .
International media Interoperability Framework
IIIF provides researchers rich metadata and media viewing options for comparison of works across cultural heritage collections. Visit the IIIF page to learn more.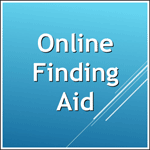 There are restrictions for re-using this image. For more information, visit the Smithsonian's
Terms of Use
page .