Miu Eng Eastern Wind Collection
Object Details
Scope and Contents

Biographical files contain a 1977 award presented to Eng for her work on a large-scale mural entitled "Chinese in America: Past, Present, and Future" that was mounted at the corner of 7th and H Streets NW in Washington, DC. Newsletters include four newsletters published by Eastern Wind, described as "the Asian American community newsletter of Washington, D.C." Highlights from the newsletters include updates on the status of Asian American Studies at University of Maryland, a history of D.C. Chinatown, and essay series on Asian Americans in the Women's Movement and the history of Asian American ethnic groups in Washington D.C. A separate booklet, "Washington, D.C.'s Chinese Community," was published in 1975 by Eastern Wind and contains archival and oral history research conducted as part of Eastern Wind's Chinatown History Project. Photographs include three reproduced black-and-white photographs taken by Harry Chow depicting various stages of Eastern Wind's 1976 Chinatown mural project, and a 28:32 DVD slide show containing photographs taken by Chow, including daily scenes of D.C. Chinatown, the 1973 Chinese American Summer Festival, the design and production of the Chinatown mural, and covers of Eastern Wind's newsletter from 1973-1974. Posters include posters designed by Miu Eng for D.C. Asian Pacific American Heritage Week, 1981-1983, as well as a 1979 poster Eng designed for WPFW-FM's radio show, "Gold Mountain."
Biographical / Historical

Miu Eng (1955-present) is a Chinese American designer whose work helped document Asian American community activism in the Washington, D.C. area in the 1970s and 1980s. Born in 1955 in Hong Kong, Eng's family immigrated to the United States when Eng was 11 years old. They settled in Washington, D.C.'s Chinatown on New York Avenue NW, where her grandfather had been working as a restaurant chef. While in high school, Eng became involved in Eastern Wind, a pioneering group of Asian American college students who had come together in August of 1973 with the goal of addressing and raising awareness about Asian American issues in the D.C. area. The group, part of a national movement of growing pan-Asian American political awareness, published a newsletter (also called Eastern Wind) through the mid-1970s, for which Eng designed covers and provided illustrations. With funding from the DC Bicentennial Commission and sponsorship by the Chinese Consolidated Benevolent Association, Eastern Wind designed and mounted a 32-foot wide mural celebrating the past, present, and future of Chinese America. Eng served as a key designer, sketching and orchestrating the painting of the mural, which would be installed on the exterior of the Jade Palace Restaurant on H Street and 7th Streets NW. After graduating from George Washington University with a B.A. in graphic design and economics, Eng continued to provide design work for various local Asian-American community efforts, including designing posters for the WPFW Asian American radio show "Gold Mountain," D.C. and for the city's observance of Asian Pacific American Heritage Week.
Date

1973-1983
Extent

2.1 Linear feet (consisting of 1 oversized box)
Provenance

Donated by Miu Eng in 2017.
Rights

Collection items available for reproduction, but the Archives makes no guarantees concerning copyright restrictions. Other intellectual property rights may apply. Archives cost-recovery and use fees may apply when requesting reproductions.
Citation

Miu Eng Eastern Wind collection, Anacostia Community Museum Archives, Smithsonian Institution, gift of Miu Eng.
Type

Collection descriptions
Archival materials
Newsletters
Posters
Photographs
Topic

Activism
Asian Americans
Asian American women artists
Student movements
Civil rights
Place

Chinatown (Washington, D.C.)
Culture

Chinese Americans
Identifier

ACMA.06-102
There are restrictions for re-using this image. For more information, visit the Smithsonian's
Terms of Use
page .
International media Interoperability Framework
IIIF provides researchers rich metadata and media viewing options for comparison of works across cultural heritage collections. Visit the IIIF page to learn more.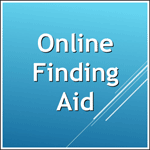 There are restrictions for re-using this image. For more information, visit the Smithsonian's
Terms of Use
page .