We the People: The Citizens of NYCHA in Photos + Words Project Records
Object Details
Scope and Contents

An exhibition exploring the varied stigmas and stereotypes applied to New York City's Housing Authority sites and the residents (past and present) who live in them. Journalist Rico Washington and photographer Shino Yanagawa collaborated on this exhibit which offers an in-depth look at how New York City public housing has impacted society-at-large by producing some of the world's most influential and dynamic artists, entrepreneurs, athletes, musicians, politicians, and thinkers. It was exhibited at the World Festival of Black Arts and Culture in Dakar, Senegal, 2010, at the Gordon Parks Gallery at the College of New Rochelle (NY), 2013, and the Brooklyn Historical Society from 2014-2015. Materials date from 2009-2011 and include photographic prints, over fifty audio interviews, digital images, a digital video commercial for the exhibition, a photocopy of a letter from Associate Justice of the United States Supreme Court Honorable Sonia Sotomayor to the curators pertaining to the exhibition. Brochures, postcards, and copies of newspaper articles and journals featuring the exhibition are also present.
Biographical / Historical

Washington, D.C. native Rico Washington holds a BA from Fordham University's African & African-American Studies program. As a journalist who has interviewed celebrities such as Erykah Badu, his work has appeared in New York Moves, Upscale, Wax Poetics, Ebony.com, and Okayplayer.com. He has also served as music editor for Brooklynbased Free Magazine and staff writer/columnist at XLR8R magazine. Rico is also a teaching artist with the non-profit arts organization Arts Connection. He lives and works in New York City. Shino Yanagawa holds a BA in Economics from Japan's Hoesi University, A Tokyo native she has been a professional photographer for more than a decade. Yanagawa has photographed an array of musicians including Q-Tip. In addition to being a regular contributor to Japanese newspapers Nikkei and Sankei, her works have also appeared in publications such as GQ-Japan, Harper's Bazaar-Japan, and Blue Note-Japan. She lives and works in New York City.
Date

2009-2011
Extent

4 Linear feet (2 boxes; 4 linear ft., 3.58 GB)
Provenance

Donated by Rico Washington and Shino Yanagawa in 2017.
Rights

Collection items available for reproduction, but the Archives makes no guarantees concerning copyright restrictions. Other intellectual property rights may apply. Archives cost-recovery and use fees may apply when requesting reproductions.
Citation

We the People Project Records, Anacostia Community Museum Archives, Smithsonian Institution, gift of Rico Washington and Shino Yanagawa.
Type

Collection descriptions
Archival materials
Interviews
Photographs
Digital audio formats
Digital images
Oral histories (document genres)
Topic

Public housing
Exhibitions
Gentrification
Place

Bronx Park (New York)
Brooklyn (New York, N.Y.)
Harlem (New York, N.Y.)
Queens (New York, N.Y.)
Staten Island (New York, N.Y.)
Identifier

ACMA.06-103
There are restrictions for re-using this image. For more information, visit the Smithsonian's
Terms of Use
page .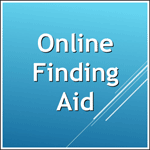 There are restrictions for re-using this image. For more information, visit the Smithsonian's
Terms of Use
page .