Elaine M. Kilbourne Scrapbooks
Object Details
Content Description

This collection of Elaine Margarette Kilbourne Scrapbooks (1923-2014) and documents measure 6 linear feet and dates from 1924 to 2014 with the bulk of material dating from 1924 to 1992. Included are three scrapbooks and two folders that contain aspects of her personal life, photographs,awards,and correspondence. The first scrapbook dates from 1924 to 2014 with the bulk of materials dating from 1924 to 1992 and includes snapshots and studio portraits of Ms. Kilbourne and her family. There are images of graduation, prom, and vacation, and snapshots of family gatherings. Also present are records relating to her education, including her high school diploma from Eastside High School, Bachelor of Arts degree from Montclair Teachers College in New Jersey, and her Columbia University's Masters of Arts degree. Also present are photographs with her husband Charles Kilbourne, Ms. Kilbourne in the classroom, and snapshots with former students after her retirement. The scrapbook features correspondence from various public schools and students. Certificates and awards are present as well. The second scrapbook dates from 1955 to 1966 and contain mostly correspondence, newspaper clippings, awards, and samples of her U. S. Department of Health and Human Services, Food and Administration chemistry projects. Photographs in the book document Ms. Kilbourne's tenure at Anacostia High School. The third scrapbook dates from 1966 to 1967 and documents Ms. Kilbourne's professional achievements including being one of six national recipients of the American Chemical Society's James Bryant Conan Award for High School Chemistry teaching. Letters of congratulations from the Smithsonian Institution, General Electric, and Du Pont Company are included in the book, in addition to clippings, photographs, and other memorabilia.
Biographical Note

Elaine Margaretta Kilbourne, was born January 14, 1923, and grew up in Patterson, New Jersey, one of two children of Max and Emily Stecher. She graduated from Eastside High School in 1940, received her B.A. in Physical Sciences from Montclair State Teachers College in 1944 and completed a M.A. degree in Student Personnel Administration at Columbia University in 1947. Her marriage to Charles Kilbourne ended in divorce. Ms. Kilbourne taught chemistry at Anacostia High School in Washington, DC from 1948 to 1968. Throughout her long and distinguished career, she earned a local and national reputation for excellence in her teaching methods. In 1955, she received a special award from the Chemical Society of Washington for her excellence in teaching. In 1958 and 1963, Ms. Kilbourne received Principal Awards for Excellence in Science Teaching by the District of Columbia. The American Chemical Society recognized her contribution to the STEM field with numerous awards, including receiving the Second District James Bryant Conan Award in High School Chemistry Teaching. While serving as Science Education Specialist for the Food and Drug Administration, U.S. Department of Health and Human Services, Ms. Kilbourne created a series of national curricula for high school chemistry seniors. She also worked as a Teaching Associate in the chemistry department at the University of Maryland, and for the National Science Foundation's summer program for chemistry teachers. Her passion for teaching students led to an appointment at Thomas S. Wootton High School in Rockville, Maryland where she taught for 16 years until her retirement. Throughout her long career, Ms. Kilbourne found inspiration in the "intrinsic challenge [of teaching chemistry] and the enthusiasm of the students—above all, witnessing their later successes in life." Elaine Margaretta Kilbourne passed away peacefully at the age of 91 at Paul Spring Retirement Community in Alexandria, VA., on June 14, 2014.
Date

1924-2014
Extent

0.06 Linear feet (1 box, scrapbooks, certificates, photographs, )
Provenance

Donated by Guy A. Toscano in 2017.
Rights

Collection items available for reproduction, but the Archives makes no guarantees concerning copyright restrictions. Other intellectual property rights may apply. Archives cost-recovery and use fees may apply when requesting reproductions.
Citation

Elaine M. Kilboroune Scrapbooks, Anacostia Community Museum Archives, Smithsonian Institution, gift of Guy A.Toscano.
Type

Collection descriptions
Archival materials
Certificates
Letters (correspondence)
Topic

Women chemists -- 20th century
Place

Anacostia (Washington, D.C.)
Identifier

ACMA.06-105
There are restrictions for re-using this image. For more information, visit the Smithsonian's
Terms of Use
page .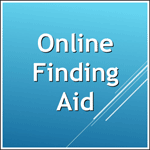 There are restrictions for re-using this image. For more information, visit the Smithsonian's
Terms of Use
page .