Brad Richman Photograph Collection
Object Details
Biographical

Photographer Brad Richman (1971 – ) is known for his work documenting basketball games in communities across the United States. His photographs depict outdoor courts and amateur players, and capture moments of beauty, artistry, and grace in this popular American sport. Richman grew up in Takoma Park, Maryland and played basketball in middle school. At Bard College, he honed his artistic skills as a photography major. After earning his Bachelor of Arts degree in 1993, he traveled around the country documenting basketball courts and players with his view camera. In his own words, he sought to capture the "subtler moments of action: the force of people pressing against each other; the darting moves to the basket, bodies suspended in mid-air; the anticipation, looking skyward, waiting for the rebound." Richman's work is in the permanent collections of the Art Institute of Chicago, the Columbus Museum of Art, the Library of Congress, and the Museum of Contemporary Photography. It has been exhibited at several organizations dedicated to archiving and preserving the history of sport in America, including the Basketball Hall of Fame in Springfield, Massachusetts, the New England Sports Museum in Hingham, Massachusetts, and the MCI Sports Center, now the Verizon Center in Washington, D.C. His photographs were featured in the Portland Museum of Art's 2003 Biennial. Publications featuring his work include DoubleTake Magazine and Twenty-Five and Under/Photographers. Brad Richman is retired from photography and currently lives in Portland, Maine.
Date

1996-2003
Extent

40 Photographic prints
Provenance

Gift from the Trustees of the Corcoran Gallery of Art in March 2019.
Rights

Collection items available for reproduction, but the Archives makes no guarantees concerning copyright restrictions. Other intellectual property rights may apply. Archives cost-recovery and use fees may apply when requesting reproductions.
Type

Collection descriptions
Archival materials
Photographic prints
Identifier

ACMA.06-124.12
There are restrictions for re-using this image. For more information, visit the Smithsonian's
Terms of Use
page .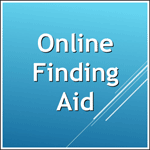 There are restrictions for re-using this image. For more information, visit the Smithsonian's
Terms of Use
page .