Nancy Andrews Photograph
Object Details
Biographical

Photojournalist Nancy Andrews uses photography to tell compelling stories and draw attention to social justice issues, both locally and internationally. Her work foregrounds the ordinary experiences of average people to document historic moments through the prism of everyday life. Andrews grew up on a farm in Caroline County, Virginia, a community where her family had lived for generations. In 1986, she earned a Bachelor of Arts in economics from the University of Virginia. She began her career as a journalist at the Free Lance-Star in Fredericksburg, Virginia. From 1990-2000, she worked as a staff photographer for the Washington Post, where she captured quotidian moments of joy in places ranging from Fairfax, Virginia to war-ravaged Bosnia. Andrews' work for the Post earned her the White House Photographer of the Year Award and the Newspaper Photographer of the Year Award. After leaving the Post, Andrews joined the Detroit Free Press. From 2015-2017, she served as the Ogden Visiting Professor for Media Innovation at West Virginia University. She currently serves as the Acting Creative Director/Project Manager at the Population Reference Bureau in Washington, D.C. Andrews offers a complex, intimate portrait of several communities in her publications, Partial View: An Alzheimer's Journal and Family: A Portrait of Gay and Lesbian America. She reflects, "In my own community, as a gay person, photographers have often looked for the most arresting pictures. The most arresting are valid…but if these are the only pictures used to represent the gay community, then it's an inaccurate picture of the whole community." Her work has won numerous awards including three Emmys, the 2018 Alicia Patterson Fellowship, and two Edward R. Murrow Awards—which recognizes excellence in journalism and its impact on communities.
Date

xx
Extent

1 Photographic print
Rights

Collection items available for reproduction, but the Archives makes no guarantees concerning copyright restrictions. Other intellectual property rights may apply. Archives cost-recovery and use fees may apply when requesting reproductions.
Citation

Anacostia Community Museum, Smithsonian Institution gift from the Trustees of the Corcoran Gallery of Art (Nancy Andrews).
Type

Collection descriptions
Archival materials
Photographic prints
Identifier

ACMA.06-124.5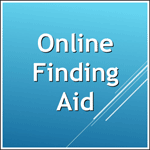 There are restrictions for re-using this image. For more information, visit the Smithsonian's
Terms of Use
page .