Afterlives of AIDS: Oral Histories of Black Women living and aging with HIV
Object Details
Scope and Contents

The collection documents the relations between health care policy and practices and the lived experiences of older Black women living and aging with HIV in the Washington, DC region. It contains twelve oral history interviews, associated transcripts, portraits of the interviewees, and measures 1.36 GB. The interviews were conducted between 2018-2019 by Thurka Sangaramoorthy, PhD, MPH, as part of her Afterlives of AIDS oral history project. Portraits were taken by Aamir Khuller.
Biographical

Thurka Sangaramoorthy is a cultural and medical anthropologist and public health researcher with 22 years of experience in conducting community-engaged ethnographic research, including rapid assessments, among vulnerable populations in the United States, Africa, and Latin America/Caribbean. Her work is broadly concerned with power and subjectivity in global economies of care. She has worked at this intersection on diverse topics, including global health and migration, HIV/STD, and environmental disparities. She is the author of two books: Rapid Ethnographic Assessments: A Practical Approach and Toolkit for Collaborative Community Research (Routledge, 2020) and Treating AIDS: Politics of Difference, Paradox of Prevention (Rutgers, 2014). Dr. Sangaramoorthy is Co-Chair of the American Anthropological Association's Members Programmatic Advisory and Advocacy Committee and a Board member of the Society for Medical Anthropology; she serves as Associate Editor of Public Health Reports and Editorial Board Member of American Anthropologist. She received her PhD from the University of California, Berkeley and San Francisco in 2008, her MPH from Columbia University in 2002, and is currently Associate Professor of Anthropology at the University of Maryland.

Historical

The interviews and portraits in this collection are part of an ongoing project to document how HIV has shaped Black women's lives and how it has impacted their historical and contemporary roles within Black familial systems and broader communities. Furthermore, the life histories provide a window into the childhood, family, friendship, school, and work experiences of an overlooked group from the local and national discourse on the impact of HIV in American society. The long-term aim of the project is to present holistic and complex stories of African American women who have long been ignored in the history of HIV and to elevate racial justice in HIV advocacy by educating the public on racial health disparities.
Date

2018-2019
Extent

1.36 Gigabytes
Rights

Afterlives of AIDS collection are the physical property of the Anacostia Community Museum. Literary and copyright belong to the author/creator or their legal heirs and assigns. For further information, and to obtain permission to publish or reproduce, contact the Museum Archives.
Citation

Afterlives of AIDS Oral History project, Anacostia Community Museum, Smithsonian Institution, gift of Thurka Sangaramoorthy.
Type

Collection descriptions
Archival materials
Gigabytes
Oral histories (document genres)
Portraits
Digital photographs
Digital audio formats
Topic

Health issues
African American women
HIV and AIDS
Place

Washington (D.C.)
Identifier

ACMA.06-129
There are restrictions for re-using this image. For more information, visit the Smithsonian's
Terms of Use
page .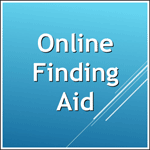 There are restrictions for re-using this image. For more information, visit the Smithsonian's
Terms of Use
page .