Atlanta Interfaith Broadcasters Oral History Collection
Object Details
Scope and Contents note

The collection, which dates from 1989 to 1994 and measures 15 linear feet, documents the reminiscences of elderly members of various African-American churches in the Atlanta area, as well as individual church histories, outstanding personalities of the South, religious expression in the South, and styles of singing and worship. The collection is comprised of audiovisual materials.
Biographical/Historical note

Atlanta Interfaith Broadcasters, Inc. is the nation's largest regional interfaith cable network. AIB has been providing faith-based communities and nonprofit service organizations access to a larger audience since 1969. AIB remains a destination for international dignitaries and media representatives due to its unique programming platform, which promotes dialogue between all faiths, cultures and socioeconomic backgrounds. Seen in over 1,000,000 homes across 19 metro area counties, AIB is a self-supporting organization and does not allow the solicitation of funds or attacks on other faiths. Viewers can find Christians, Jews, Muslims, Buddhists, Hindus and others presenting their views.
Date

1989-1994
Extent

159 Video recordings (U-matic 3/4" video recordings)
1 Video recording (VHS 1/2" video recording)
15 Linear feet (15 boxes)
Provenance

Atlanta Interfaith Broadcasters Oral History Collection, Anacostia Community Museum Archives, Smithsonian Institution, gift of Atlanta Interfaith Broadcasters.
Citation

Atlanta Interfaith Broadcasters oral history collection exhibition records, Anacostia Community Museum Archives, Smithsonian Institution
Type

Collection descriptions
Archival materials
Video recordings
Videocassettes
Topic

Negro leagues
Spirituals (Songs)
Women clergy
World War, 1939-1945 -- African Americans
Choirs (Music)
Civil rights movements -- United States
African American clergy
African American churches
African American journalists
African American educators
African American poets
African American lawyers
African American military personnel
African American social reformers
African Americans -- Religious life
African Americans -- Music
African Americans -- Social life and customs
African Americans -- Social conditions
Place

United States -- Race relations
United States -- Rural conditions
Identifier

ACMA.09-001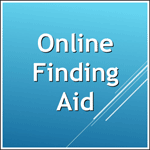 There are restrictions for re-using this image. For more information, visit the Smithsonian's
Terms of Use
page .