Anacostia Oral History Project, 1975
Object Details
Scope and Contents note

The Anacostia Oral History Project Collection contains oral history interviews with 55 individuals who either grew up in or spent a considerable amount of time in the neighborhood. Interviewees discuss their memories of Anacostia dating back to the 1890s and points of focus include education, occupations, transportation, geographic boundaries, and recreational and community activities. The interviews were conducted and recorded on audiocassettes in 1975 through the Center for Anacostia Studies and the Anacostia Community Museum. Most of the interviews have been digitized and are accessible in the archive on CDs.
Biographical/Historical note

The Center for Anacostia Studies was the predecessor of the Anacostia Neighborhood Museum research department.
Date

1970-1975
bulk 1975-1975
Extent

140 Sound recordings (72 sound cassettes ; 68 sound disk CD-Rs)
58 Electronic discs (DVD) (58 data disk DVD-Rs)
2 Linear feet
Citation

Anacostia Oral History Project, Anacostia Community Museum Archives, Smithsonian Institution
Type

Collection descriptions
Archival materials
Sound recordings
Electronic discs (dvd)
Oral history
Interviews
Topic

African Americans
Place

Anacostia (Washington, D.C.)
Identifier

ACMA.09-006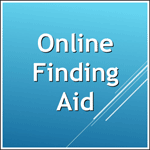 There are restrictions for re-using this image. For more information, visit the Smithsonian's
Terms of Use
page .