The Only People in Town: Frederick Douglass Dwellings Video Project
Object Details
Scope and Contents note

This is a collection of original and edited video materials created through a joint project with the Anacostia Community Museum Archives and the American University Center for Community Voice. The end product of the project is a video entitled "The Only People in Town," which includes interviews with former residents of the demolished Douglass Dwellings as well as images held in ACMA's Frederick Douglass Dwellings collection joined with stories and memories related to those images.
Biographical/Historical note

Built as temporary housing for World War II workers, the Frederick Douglass Dwellings were located on land previously owned by Tobias Henson, a former slave, who, after purchasing his freedom and that of his family, purchased and developed a 24-acre tract called The Ridge. Henson added to his landholdings and by the 1870s his family was the principal landholder in the black community of Stantontown; they remained on the land until the 1940s, when the federal government condemned the community to build the Frederick Douglass Dwellings. Deemed uninhabitable in 1998 and left vacant, the Frederick Douglass Dwellings were demolished in 2000 to make way for a new mixed-income community.
Date

2009-2012
bulk 2010-2010
Extent

0.15 Linear feet (1 box)
14 Video recordings (9 miniDV video recordings; 4 DVD-R video recordings ; 1 CD-R data disk video recordings)
Citation

The Only People in Town: Frederick Douglass Dwellings Video Project, Anacostia Community Museum Archives, Smithsonian Institution
Type

Collection descriptions
Archival materials
Video recordings
Topic

African Americans
Place

Washington (D.C.)
Identifier

ACMA.09-010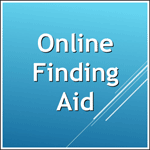 There are restrictions for re-using this image. For more information, visit the Smithsonian's
Terms of Use
page .