Morgan and Marvin Smith Audiovisual Collection
Object Details
Scope and Contents note

Morgan and Marvin Smith, twin brothers who lived and worked in Harlem, NY, are regarded as the premiere photographers of the area from the 1930s-1950s. The two brothers pursued many creative outlets outside of photography, including painting, film, and
Date

circa 1954-1990
bulk 1970-1980
Extent

481 Sound recordings (203 audio cassette sound recordings ; 6 vinyl sound recordings ; 272 open reel 1/4" sound recordings)
1 Floppy disc
209 Video recordings (21 16mm film prints ; 188 video recordings)
23 Linear feet (27 boxes)
Provenance

This collection was donated to the Center for African American History and Culture, a Smithsonian Initiative which operated in the 1990s before merging with the Anacostia Museum.
Citation

Morgan and Marvin Smith Audiovisual Collection, Anacostia Community Museum Archives, Smithsonian Institution
Type

Collection descriptions
Archival materials
Sound recordings
Floppy discs
Video recordings
Occupation

Artists

Topic

African Americans
African American photographers
Music
Place

Harlem (New York, N.Y.)
Identifier

ACMA.09-012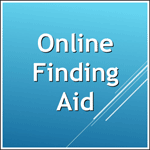 There are restrictions for re-using this image. For more information, visit the Smithsonian's
Terms of Use
page .