American Red Cross posters: African American HIV/AIDS program series with African proverbs
Object Details
Contents

Proverb 1 "He who upsets a thing should know how to rearrange it" (Sierra Leonean) -- Proverb 3 "The ruin of a nation begins in the homes of its people" (Ghanian) -- Proverb 4 "He who does not cultivate his field will die of hunger" (Guinean)-- Proverb 5 "When spider webs unite they can tie up a lion" (Ethiopian)-- and Proverb 6 "He who conceals his disease cannot expect to be cured" (Ethiopian proverb).

Scope and Contents

This collection contains 5 signed posters designed by artist Damballah Dolphus Smith for the American Red Cross African American HIV-AIDS program.
Biographical / Historical

As stated on the posters: "Damballah Dolphus Smtih, born in 1943 and educated in Philadelphia (Philadelphia College of Art) is a Washington, D.C.-based visual artist. His work has been presented in numberous solo and group exhbits, including the National Exhbition of Contembporary African American Art (as part of the National Black Arts Festival held every two years in Atlanta) and appears in the collections of the Afro-American Museum of History and Culture (Philadelphia), the U.S. Information Agency, The African American Scholars Council, and numbrous private collections. His works have been published in 'Black Artists on Art' (Lewis/Waddy), Art 'Papers' (Atlanta Art papers, Inc.), and 'Selected Essays: Art and Artists from the Harlem Renaissance to the 1980s' (National Blac Arts Festival, Inc.)
Date

1992
Extent

5 Posters (28 x 24 inches)
Citation

American Red Cross posters, Anacostia Community Museum Archives, Smithsonian Institution.
Type

Collection descriptions
Archival materials
Prints
Posters
Occupation

Artists

Topic

African Americans
HIV/AIDS awareness
proverbs
Identifier

ACMA.10-004.11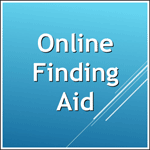 There are restrictions for re-using this image. For more information, visit the Smithsonian's
Terms of Use
page .