Streetfare Journal Poetry posters
Object Details
Contents

Earthquake Series--1989 (Vol. VI, No. 2, Fall 1989) -- Henry Dumas, "Fir" (with a black & white photograph by David Lubbers); -- 1990 (Vol. VII, No. 1, Summer 1990)--Elizabeth Bishop, "Rain Towards Morning" (with a painting by Frank Stella) -- Jayne Cortez, "The Red Pepper Poet" (with a painting by James Cobb) -- Jack Marshall, "Dawn Notes" (with a painting by James Rosenquist) -- Diane Di Prima, "Numbers Racket" (with a painting by Robert Goodnough) -- Michael Smith, "Sunday" (with a painting by Maria Baca) -- Gary Soto, "A Red Palm" (with a painting by James Cobb); 1994 (Vol. VIII, No. 1, 1994) -- Robert Hayden, "Crispus Attucks" (with drawing of Revolutionary War soldiers)-- Robert Hayden, "Sojourner Truth" (with short biography on Sojourner Truth) -- Rev. Martin Luther King, Jr.(with image and quote from Dr. King) -- Rosa Parks (with image and short biography on Parks) -- Joe Sam, "Black Homesteaders" (with mix-media work by artisit) -- From the Collection of The Fine Arts Museums of San Francisco, Museum Purchase, Art Trust Fund, " Mask with Headdress" and "Helmet Mask" From the Collection of The Fine Arts Museums of San Francisco, Bequest of Axel M. Peterson.

Scope and Contents

This collection, which dates from circa 1989 -1994, contains 13 interior bus posters and a poetry book by Henry Dumas, "Knees of a Natural Man: The Selected poetry of Henry Dumas," 1989.
Biographical / Historical

Streetfare Journal poetry broadsides was a poetry series sponsored by the Transportation Displays Incorporated (TDI), , and grants from the National Endowment for the Arts (Washington, D.C.), the Lannan Fourndation in Los Angeles, the Lila Wallace-Reader's Digest Fund (New York), and the Australia Council for the Arts, among other agents to create bus posters featuring poetry and art to display on city bus systerms in the United States.
Date

undated
Extent

13 Posters
Citation

Streetfare Journal Poetry posters, Anacostia Community Museum Archives, Smithsonian Institution.
Type

Collection descriptions
Archival materials
Posters
Broadsides
Topic

Poetry
Poets
Culture

Buses
Identifier

ACMA.10-004.3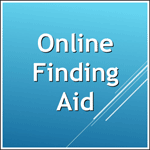 There are restrictions for re-using this image. For more information, visit the Smithsonian's
Terms of Use
page .