Sheet Music collection
Object Details
Contents

A toast to W.C. Handy; on the Occasionof his 79th Birthday dinner Waldorf Astoria hotel, N.Y.C. -- The Blues I've got poet -- Harlem Lullaby -- Ole Manny's Lullaby Songs; with an instrumental medley -- He's up against the real thing now -- Everytime I pick a sweetie; with Ukulele arrangement -- You're in the right Church but the wrong pew; The greatest of williams and Walkers great big hits -- Any old place in Yankee land is good enough for me; United States -- Williams' Original Dixie Jubilee Singers -- Three Questions -- Any Rags -- DarkTown Barbacue -- Nobody -- Hail to the Spirit of Freedom; Souvenir of the Lincoln Jubilee -- Make Way for Cindy! -- Impecunious Davis; characteristic two-step, march and cake-walk -- Miss Dinah Fair; a darkey dissertation.

Scope and Contents

This collection, which dates from circa 1899-1952, contains sheet music mostly by African-American composers. These materials were purchased in support of the exhibit "The Renaissance: Black Arts of the Twenties" which was held at the Anacostia Community Museum from September 1985--December 1986.
Date

circa 1899-1952
Extent

1.66 Linear feet (24 sheet music, 1 box)
Citation

Sheet Music collection, Anacostia Community Museum Archives, Smithsonian Institution.
Type

Collection descriptions
Archival materials
Sheet music
Topic

Harlem Renaissance
African Americans -- Music
Identifier

ACMA.10-005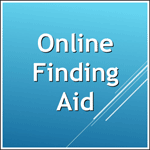 There are restrictions for re-using this image. For more information, visit the Smithsonian's
Terms of Use
page .