Collection of William Lloyd Garrison's The Liberator, 1831-1833
Object Details
Biographical/Historical note

Prior to the Civil War, William Lloyd Garrison (1805--1879) was the one of the most prominent abolitionists in the country. Garrison and Isaac Knapp founded the American abolitionist newspaper, The Liberator. Garrison was a pivotal force in both the New England and American Anti-Slavery societies. "I am in earnest-- will not equivocate-- will not excuse-- will not retreat a single inch--and I will be heard!" he proclaimed in 1831, in the first issue of The Liberator. One of the first opponents of slavery to demand complete and immediate freedom for African Americans, Garrison published The Liberator for over 35 years, finally ceasing publication with the passage of the Thirteenth Amendment abolishing slavery.
Date

1831-1833
Extent

2 Linear feet (3 Boxes)
Rights

Collection items available for reproduction, but the Archives makes no guarantees concerning copyright restrictions. Other intellectual property rights may apply. Archives cost-recovery and use fees may apply when requesting reproductions.
Citation

Collection of William Lloyd Garrison's The Liberator, Anacostia Community Museum Archives, Smithsonian Institution.
Type

Collection descriptions
Archival materials
Newspapers
Topic

Abolitionists -- United States
Antislavery movements -- United States
Place

Boston (Mass.)
Identifier

ACMA.10-012.2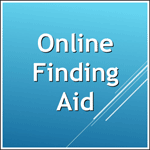 There are restrictions for re-using this image. For more information, visit the Smithsonian's
Terms of Use
page .