New Negro Opinion newspaper
Object Details
Biographical / Historical

John Aubrey Davis, Belford V. Lawson, and M. Franklin Thorne established the New Negro Alliance in 1933 to protest discrimination in employment practices in stores doing business in black neighborhoods. On August 28th of that year, the manager of the Hamburger Grill on U Street in the District of Columbia fired his all black staff and replaced them with whites. Black customers, led by Washingtonian John Aubrey Davis maintain a boycott and picketed until the manager relented and brought the black workers back—with an increase in pay and a reduction in hours. After the Hamburger Grill, their campaigns targeted the A&P grocery stores, the High Ice Cream Company, Peoples Drug Store, Kaufman's Department Store, and finally, the Sanitary Grocery Company (later Safeway grocery stores)—which led them all the way to the Supreme Court. Mary Church Terrell, Mary McLeod Bethune, and many other prominent black Washingtonians joined the picket lines. Walter E. Washington, later the first black mayor of the city, Eugene Davidson (later head of the D.C. NAACP), Howard University professor N. Naylor Fitzhugh, John Aubrey Davis, attorney Belford V. Lawson, Jr., M. Franklin Thorne (later manager of Langston Terrace housing project), R. Grayson McGuire (owner of the McGuire family funeral homes), and Robert C. Weaver were among the leaders of the New Negro Alliance. The organization's tactics were unique. The Alliance conducted survey research in the neighborhoods surrounding a retail store that did not hire black employees. They then shared their research findings with the store managers, and requested that hiring policies be changed to hire the same percentage of black employees as there were customers. If the store refused, the Alliance would begin a community education campaign, distributing literature that explained their demands. Finally, if the store still refused to meet their demands they would organize a picket line and a boycott of the store by all those who supported an end to the exclusion of black employees.
Date

1933-1935
Extent

1.67 Linear feet (1 oversize box)
Rights

Collection items available for reproduction, but the Archives makes no guarantees concerning copyright restrictions. Other intellectual property rights may apply. Archives cost-recovery and use fees may apply when requesting reproductions.
Citation

Anacostia Community Museum Archives, Smithsonian Institution.
Type

Collection descriptions
Archival materials
Topic

African American newspapers
African Americans -- Employment
Civil rights -- United States
Place

Washington (D.C.)
Identifier

ACMA.10-012.3
There are restrictions for re-using this image. For more information, visit the Smithsonian's
Terms of Use
page .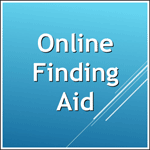 There are restrictions for re-using this image. For more information, visit the Smithsonian's
Terms of Use
page .