Anacostia Historical Society records
Object Details
Scope and Contents

This collection documents the activities of the Anacostia Historical Society between 1974 and 1992. It contains material related to the Society's administration, events, and membership. Included in the collection are administrative and financial records, correspondence, mailing lists, membership records, and printed materials.
Biographical/Historical note

The Anacostia Historical Society ws established in 1974 to serve as "an organization of Anacostia residents and a committee of the Board of the Anacostia Neighborhood Museum...dedicated to the collection, preservation and understanding of its community's rich history and heritage." To this end, the coalition developed programs that provided opportunities for the entire city to learn more about the area. In 1977, this collaboration produced The Anacostia Story: 1608-1930, an exhibit which presented an expansive chronicle of life in the Anacostia area. The same year, with funding from the Smithsonian Institution and a grant from the D.C. Commmunity Humanities Council, the Society established a lecture series that addressed important issues in the community. Speakers included academicians, politicians, activists and community leaders. The Society continued its work through the 1990s; however, its records show a drop in participation and program events in the early 1980s. The latest indication of organizational activity is a meeting attendance sheet dated April 8, 1922, which indicates 6 members attended.
Date

1974-1992
bulk 1977-1980
Extent

1.65 Linear feet (2 boxes)
Rights

Copyright restrictions may exist. Please contact the archivist for further information.
Citation

Anacostia Historical Society records, Anacostia Community Museum Archives, Smithsonian Institution, gift of Anacostia Historical Society.
Type

Collection descriptions
Archival materials
Exhibition catalogs
Correspondence
Financial records
Slides (photographs)
Newsletters
Clippings
Topic

African American neighborhoods
History -- societies, etc
Place

Anacostia (Washington, D.C.)
Identifier

ACMA.M04-001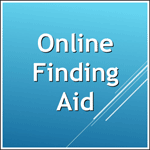 There are restrictions for re-using this image. For more information, visit the Smithsonian's
Terms of Use
page .