Music and Museum
How Joy McLean Bosfield—and Her Archive—Came to the Anacostia Community Museum
Musical and museum communities mingle in the story of how Joy McLean Bosfield—and her papers—came to the Anacostia Community Museum. From 1962 to 1974, McLean Bosfield served as Minister of Music at John Wesley AME Zion Church in Washington, DC's Logan Circle neighborhood. One of her colleagues, Rev. John R. Kinard, grew up in the congregation and rejoined the staff as assistant pastor after graduating from seminary in 1966. The following year, Kinard became the first director of the newly-founded Anacostia Neighborhood Museum, as it was initially known, continuing to serve the church throughout his tenure.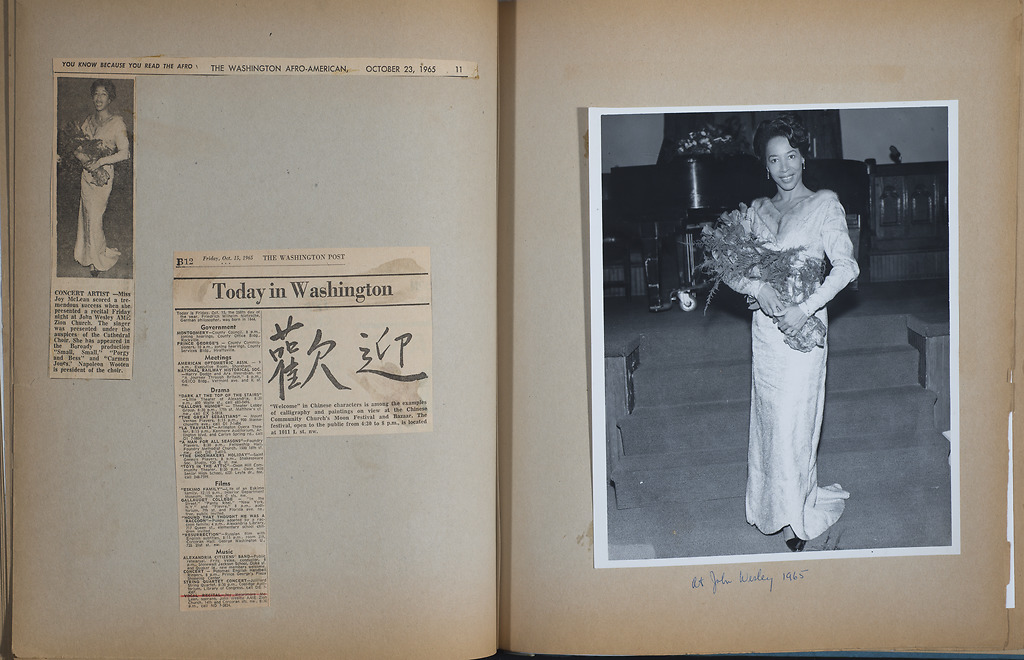 The star-spangled, blue program from the Museum's dedication and opening on September 15, 1967 is among McLean Bosfield's papers. As she prepared to retire to Mexico two decades later, Kinard asked her to donate her papers to the Museum. Curator Portia James penned a handwritten note to Kinard when McLean Bosfield delivered them on August 1, 1985. McLean Bosfield went on to write a long letter to James that supplied connections, context, and even humor about aspects of her remarkable life and archival collection.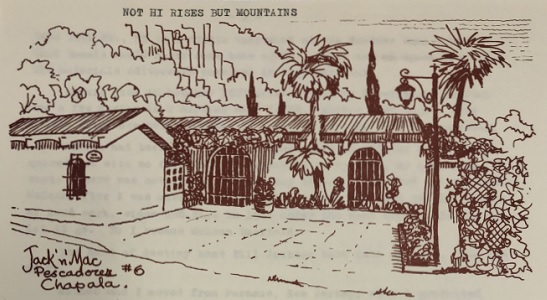 McLean Bosfield and Sweet Honey in the Rock
In 1994, McLean Bosfield returned to DC to celebrate the DC-based musical group Sweet Honey in the Rock's twentieth anniversary in 1994. McLean Bosfield produced Sweet Honey's 1977 album, B'lieve I'll Run On…See What the End's Gonna Be. The group's founder, Smithsonian curator Bernice Johnson Reagon, took voice lessons from Fred Wilkinson and McLean Bosfield, who became director of Wilkinson's vocal studios in 1980. McLean Bosfield also taught Sweet Honey's Yasmeen Williams, who is among many accomplished students citing McLean Bosfield's coaching in their professional biographies.
McLean Bosfield contributed an essay, "Extending a Vocal Lineage," in the companion book to Sweet Honey's anniversary album, We Who Believe in Freedom: Still on the Journey. The Anacostia Community Museum hosted a concert in January 1995 to launch a related exhibition in the nearby Panorama Room.
Bibliography
Bosfield, McLean. "Extending a Vocal Lineage" in We Who Believe in Freedom: Still on the Journey, Bernice Johnson Reagon and Sweet Honey in the Rock. New York: Anchor, 1993.