Retirement
Above: Before closing the McLean Bosfield Vocal Studios, Joy McLean Bosfield conducted her students at St. Mark's Church on Capitol Hill in May1985. Singers, front row, left to right: Isham Baker, David Rees, Josephine Baker, Cathy Robertson, Mary Irene Leonius, Yoshie Takahashi, Marion Hines. Photo by Sharon Farmer. The Joy McLean Bosfield papers, Anacostia Community Museum, Smithsonian Institution, gift of Joy McLean Bosfield. 
McLean Bosfield retired to Mexico at the suggestion of long-time family friend, Bill Jackson. In a scrapbook, she drew an arrow next to a florist's card from the 1940s, connecting past and future. 
 
The flowers and accompanying card were from Bill Jackson and his family. Joy met them soon after she and her mother moved into an uncle's home in New York City in 1940, so that Joy could attend Hunter College. The families gathered at each others' homes for parties and holidays. Jackson even tended bar for Joy's wedding reception in 1948.
They lost touch, but, decades later, she ran into Jackson, who had been living in Mexico since 1963, on a trip to New York City. They married in New York City in 1985 and lived in an expatriate community in Chapala, Mexico. Her letterhead, on a six-page letter to curator Portia James, features a drawing of their residence that identifies the inhabitants as "Jack 'n' Mac," short for Jackson and McLean, respectively.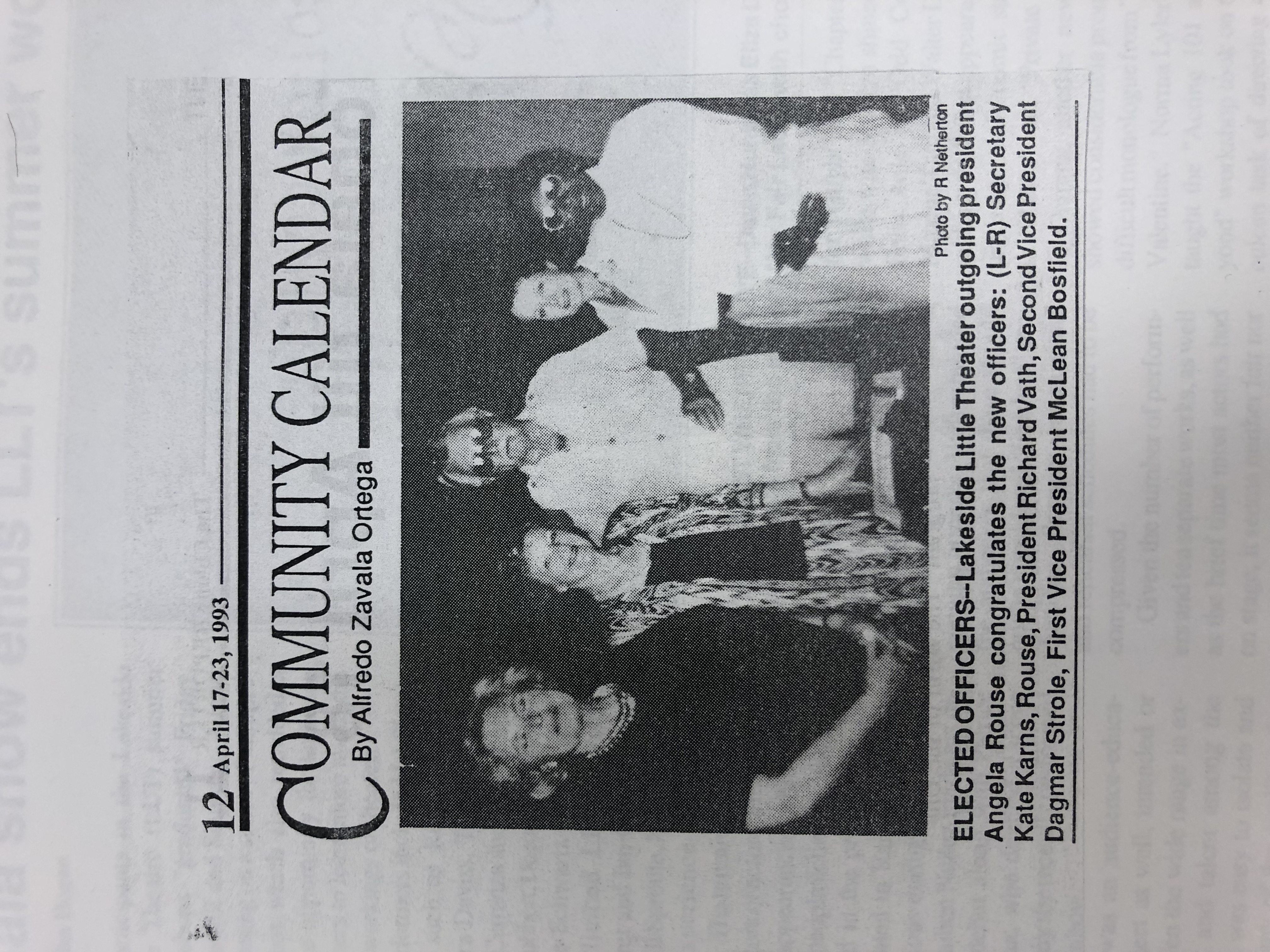 The couple belonged to St. Andrew's Episcopal Church and participated in the Lakeside Little Theatre. They also enjoyed attending art shows. When Jackson passed away in 1991, McLean Bosfield became the choir director at St. Andrew's and held leadership and teaching roles in the theatre. She remained active in the community until her passing in 1999. Her legacy lives on in her students, who continue to cite her influence on their careers and express their gratitude for her instruction.